Hampstead VFC Operational Fund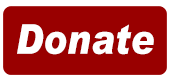 Jun 06, 2023
HVFC Food Truck Tuesday
---

Jun 14, 2023
HVFC Dining Night out Fundraiser
---

Jun 20, 2023
HVFC Food Truck Tuesday
---

Jul 12, 2023
HVFC Dining Night out Fundraiser
---

Jul 15, 2023
HVFC Cash Raffle Drawing
---

Aug 07, 2023 - Aug 12, 2023
HVFC Annual Carnival
---

Aug 23, 2023
HVFC Dining Night out Fundraiser
---

Sep 12, 2023
HVFC Food Truck Tuesday
---

Sep 13, 2023
HVFC Dining Night out Fundraiser
---

Sep 22, 2023
HVFC Golf Tournament
---

Sep 26, 2023
HVFC Food Truck Tuesday
---

Oct 10, 2023
HVFC Food Truck Tuesday
---

Oct 24, 2023
HVFC Food Truck Tuesday
---

Oct 29, 2023
HVFC Bowling for the Firehouse
---

Nov 04, 2023
Fall Dance featuring Eclipse a Journey Tribute Band
---

Nov 08, 2023
HVFC Dining Night out Fundraiser
---

Nov 11, 2023
HVFC Fall Sportsman Drawing
---

Dec 13, 2023
HVFC Dining Night out Fundraiser
---

Dec 17, 2023
HVFC Lunch with Santa
---
View All Events
2023 Responses
Fire
EMS
Jan
58
155
Feb
49
149
Mar
54
131
Apr
61
124
May
49
133
Jun
Jul
Aug
Sep
Oct
Nov
Dec
Total
271
692
2022 Responses
Fire
EMS
Jan
56
121
Feb
60
104
Mar
54
108
Apr
36
100
May
41
126
Jun
53
124
Jul
85
125
Aug
59
132
Sep
52
109
Oct
55
142
Nov
60
145
Dec
62
164
Total
673
1500
Past Responses
Fire
EMS
2021
604
1440
2020
554
1143
2019
537
1208
2018
551
1390
2017
792
1454
2016
719
1397
2015
812
1410
2014
752
1288
2013
608
1251
2012
619
1366
Web Counters
Website Visitors
Since
January 1, 2019

Visitors Today
Jun 01, 2023

Latest 10 Responses

06/01/2023: [Sta 2 EMS]06:55CT: BACK PAIN-BLS BLS 930 CENTURY ST BOX:0217 DUE:A29 23009756 06:58
06/01/2023: [Sta 2 Fire]06:30CT: BRUSH FIRE 4500 BLK LOWER BECKLEYSVILLE RD UNIT , HAMPSTEAD VILLAGE CTR END BOX:0216 DUE:B25,BE852,E43,A29,E21 23009755 06:42
06/01/2023: [Sta 2 Fire]06:30CT: BRUSH FIRE 4500 BLK LOWER BECKLEYSVILLE RD UNIT , HAMPSTEAD VILLAGE CTR END BOX:0216 DUE:B25,BE852,E43,A29 23009755 06:32
06/01/2023: [Sta 2 EMS]06:30CT: BRUSH FIRE 4500 BLK LOWER BECKLEYSVILLE RD UNIT , HAMPSTEAD VILLAGE CTR END BOX:0216 DUE:E21,BE852,E43,A29 23009755 06:40
06/01/2023: [Sta 2 Fire]06:30CT: BRUSH FIRE 4500 BLK LOWER BECKLEYSVILLE RD UNIT , HAMPSTEAD VILLAGE CTR END BOX:0216 DUE:E21 23009755 06:32
05/31/2023: [Sta 2 EMS]22:55CT: SICK PERSON-BLS BLS 3821 SHILOH AV BOX:0218 DUE:M29,U2,CCSO,CF2 23009744 22:57
05/31/2023: [Sta 2 Fire]22:55CT: CARDIAC ARREST ALS 3821 SHILOH AV BOX:0218 DUE:M29,U2,CCSO,CF2 23009744 23:01
05/31/2023: [Sta 2 EMS]22:55CT: CARDIAC ARREST ALS 3821 SHILOH AV BOX:0218 DUE:M29,U2 23009744 22:57
05/31/2023: [Sta 2 Fire]22:55CT: CARDIAC ARREST ALS 3821 SHILOH AV BOX:0218 DUE:M29,U2 23009744 22:57
05/31/2023: [Sta 2 EMS]20:43CT: MUTUAL AID ALARM BC, 85-25 / 4018 BECKLEYSVILLE RD / SICK / BC WEST BOX:BC00 DUE:M29 23009738 20:44
Mission Statement
The Hampstead Volunteer Fire Engine & Hose Company No. 1 is dedicated to protecting and preserving the lives, property, and environment of the citizens and visitors of the communities to which we serve. We will achieve this by providing the highest levels of fire suppression, rescue services, and emergency medical care through continual training, public education, and emergency response.


To Purchase a Brick Scan QR Code or Click Picture to be Redirected to our Online Store
Capital Campaign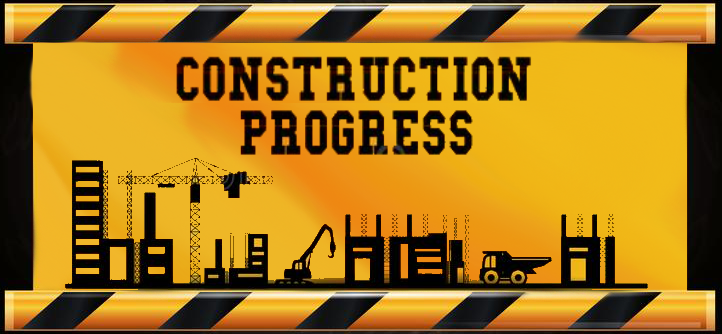 New Challenge Coin for Sale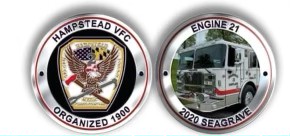 Demolition Of The Old Firehouse To Begin

Fire Lieutenant JJ Lynott, May 22

Demolition of the old firehouse on Main St is scheduled to start today, the "knocking down" of the old building is currently scheduled to begin on Thursday (subject to change). This is a big step for HVFC as we continue progress on our major capital improvements. These improvements will allow us to better serve our community.

We NEED your support to be able to continue to provide these needed public ... (Full Story & Photos)


HVFC Chief Receives 2021 Life Saving Award

Fire Lieutenant JJ Lynott, May 15

Today at the Carroll County Chamber of Commerce's 7th Annual Public Safety Awards recognition ceremony HVFC Chief Troy Hipsley was awarded a 2021 Life Saving Award.

On October 8, 2021 just before noon units were Alerted for a vehicle that drove through a retaining wall and was suspended between the wall and a tree, approximately twenty feet in the air in the 800 block of Washington Rd, Westminster. ... (Full Story & Photos)

We are a 501(c)3 organization


Your feedback is important to us! Feel free to sign the guestbook.
All photographs are the property of the HVFC unless otherwise stated.