2021 Responses
Fire
EMS
Jan
51
97
Feb
45
97
Mar
50
131
Apr
May
Jun
Jul
Aug
Sep
Oct
Nov
Dec
Total
146
325
2020 Responses
Fire
EMS
Jan
32
114
Feb
51
94
Mar
44
90
Apr
36
69
May
48
82
Jun
33
86
Jul
56
91
Aug
40
105
Sep
54
98
Oct
55
100
Nov
58
107
Dec
47
107
Total
554
1143
Past Responses
Fire
EMS
2019
537
1208
2018
551
1390
2017
792
1454
2016
719
1397
2015
812
1410
2014
752
1288
2013
608
1251
2012
619
1366
2011
627
1250
2010
617
1296
2009
636
1169
2008
695
1192
2007
775
1175
Web Counters
Website Visitors
Since
January 1, 2019

Visitors Today
Apr 10, 2021

Latest 10 Responses

04/08/2021: [Sta 2 Fire]19:03CT: APPLIANCE FIRE 1211 WYNSIDE LN BOX:0216 DUE:E21,BE852,T2 21005819 19:05
04/07/2021: [Sta 2 Fire]16:41CT: CARDIAC PATIENT-ALS ALS 2111 HANOVER PKE, PANSURIYA CLINICAL CORP BOX:0210 DUE:M48,FR2 21005731 16:43
04/07/2021: [Sta 2 Fire]15:56CT: DECREASED LOC-ALS ALS 2111 HANOVER PKE BOX:0210 DUE:M48,FR2 21005727 15:57
04/07/2021: [Sta 2 Fire]05:26CT: MUTUAL AID ALARM BC, 85-3 5307 EMORY RD / HANOVER PK / CHEST / WEST BOX:BC00 DUE:M99,E21 21005693 05:32
04/07/2021: [Sta 2 Fire]04:55CT: CARDIAC ARREST ALS 1341 N MAIN ST, STA 2 BOX:0208 DUE:M29,U2 21005690 05:01
04/05/2021: [Sta 2 Fire]23:01CT: HEMORRHAGE-BLS BLS 3158 COON CLUB RD BOX:0203 DUE:BM855,FR2 21005609 23:03
04/05/2021: [Sta 2 Fire]18:55CT: RES FIRE ALARM 2700 ELIZABETH DR BOX:0205 DUE:E21 21005595 18:57
04/05/2021: [Sta 2 Fire]17:46CT: SERVICE CALL 720 HANOVER PKE, WEIS MARKET BOX:0217 DUE:E21 21005591 17:49
04/05/2021: [Sta 2 Fire]14:12CT: TROUBLE BREATHING ALS 1440 POPES CREEK DR BOX:0208 DUE:M29,E21 21005577 14:15
04/04/2021: [Sta 2 Fire]06:24CT: VEHICLE COLLISION BLS S MAIN ST / GILL AV BOX:0208 DUE:CF2,A48,T2,M29 21005485 06:25
Mission Statement
The Hampstead Volunteer Fire Engine & Hose Company No. 1 is dedicated to protecting and preserving the lives, property, and environment of the citizens and visitors of the communities to which we serve. We will achieve this by providing the highest levels of fire suppression, rescue services, and emergency medical care through continual training, public education, and emergency response.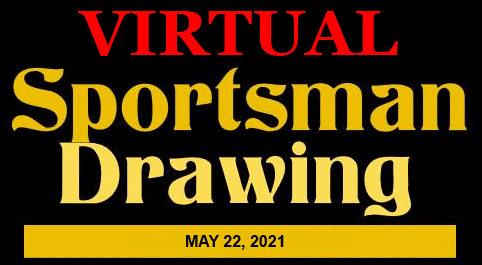 Now Hiring
Part Time ALS Providers
Part Time EVDO / BLS Providers

2021 FUND RAISING EVENT SCHEDULE

Chief Troy Hipsley, President Jim Dwyer, March 04

We need your support!! We will be breaking ground this spring for our new fire station & community hall. This project will be a two year project and cost us $6 million. It is events like the ones listed below that make it financially possible to undertake a project of this magnitude. Please check here and our company Facebook page for updates throughout the year. Thank you in advance for your support.... (Full Story & Photos)


T-2 RESPONDS MUTUAL AID TO BALTIMORE COUNTY FOR MOTOR VEHICLE COLLISION

Chief Troy Hipsley, March 01

On 3/1/21 at approx. 1700 hrs. T-2 was alerted to respond with Baltimore County units for a motor vehicle collision (MVC) While enroute the dispatcher advised that it was a multi vehicle collision with a vehicle into a house. T-2 arrived on location with Medic 855 from Upperco VFC and found a 2 vehicle MVC that resulted in a pickup truck going airborne and striking a house. All occupants were out ... (Full Story & Photos)

FOOD TRUCKS ARE BACK AT HVFC FOR THE 2021 SEASON

Fire Lieutenant JJ Lynott, February 28

FOOD TRUCKS ARE BACK AT HVFC FOR THE 2021 SEASON.

Starting April 6th, Food Trucks are back at the
Hampstead Volunteer Fire Company. Trucks will be at HVFC every other Tuesday from 5pm to 8pm through October.

We are also seeking local Musical talent to perform at a few events. If you're interested or may know someone who may be, please have them contact us. ... (Full Story & Photos)


PLANNED CONSTRUCTION OF NEW HAMPSTEAD FIRE STATION AND SOCIAL HALL

President James P Dwyer, January 29

During our 120 years of service to the Hampstead community the demands on the fire, rescue and emergency medical services has grown exponentially in complexity, sophistication and skills required to deliver these advanced services. Our current building located at 1341 North Main Street in Hampstead was built in the early 1970s and was never designed to house duty crews or to address the complexities ... (Full Story & Photos)


ENGINE 21 PLACED IN SERVICE

Chief Troy Hipsley, January 01

The Hampstead Volunteer Fire Company has ushered in the new year in a big way! After many hours of training and laying out equipment, we have officially placed in service Engine 21. This is the culmination of a 5 year project that began in May of 2016. Engine 21 is a 2020 Seagrave (Capitol Cab) 1,500 GPM / 1,000 gallon tank engine. It is equipped with LED warning light package and all LED scene lighting.

We ... (Full Story & Photos)



E-21

HOT SHOTS SOFTBALL DONATES TO HVFC

Fire Lieutenant J.J. Lynott, December 04

HVFC would like to thank the North Carroll Hot Shots Fastpitch Softball organization for their generous $500 donation. The Hot Shots donated concession profits from a recent softball tournament they hosted.

HVFC has several members and their families that are active within the Hot Shots organization.

Pictures below (left to right):
HVFC Member & Hot Shots Coach Melissa Smith

HVFC Member & Hot ... (Full Story & Photos)


HVFC MEMBERS TRAIN ON NEW HYDRAULIC RESCUE TOOLS

Assistant Chief Troy Hipsley, November 08

Today members trained with our new Hurst EWXT battery operated hydraulic rescue tools. Our new tools consist of S799 Cutter, SP777 Spreader, SC758 Combo, R521 and R522 Ram. The battery operated tools will allow us to deploy our tools quicker and not have to be connected directly to our truck. The new tools are also watertight and can be operated in water up to 11 feet deep if necessary. We will have ... (Full Story & Photos)


ENGINE 23 LEAVES HVFC FOR THE LAST TIME

Assistant Chief Troy Hipsley, September 29

Tonight was a bittersweet evening for HVFC members. After 25 years of service to the citizens and visitors of the Town of Hampstead, the workhorse of our fleet left the station for the last time. Engine 23 was sold to the New Market Volunteer Fire Company in Frederick County where it will continue to serve the citizens of Maryland. Engine 21 a 2020 Seagrave Capitol Cab will replace Engine 23.... (Full Story)




We are a 501(c)3 organization


Your feedback is important to us! Feel free to sign the guestbook.
All photographs are the property of the HVFC unless otherwise stated.