Hampstead VFC Operational Fund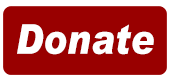 2022 Responses
Fire
EMS
Jan
56
121
Feb
60
104
Mar
54
108
Apr
36
100
May
41
126
Jun
53
124
Jul
85
125
Aug
59
132
Sep
Oct
Nov
Dec
Total
444
940
2021 Responses
Fire
EMS
Jan
51
97
Feb
45
97
Mar
50
131
Apr
36
137
May
35
119
Jun
38
115
Jul
45
101
Aug
64
117
Sep
52
124
Oct
58
136
Nov
58
124
Dec
72
142
Total
604
1440
Past Responses
Fire
EMS
2020
554
1143
2019
537
1208
2018
551
1390
2017
792
1454
2016
719
1397
2015
812
1410
2014
752
1288
2013
608
1251
2012
619
1366
2011
627
1250
2010
617
1296
2009
636
1169
2008
695
1192
Web Counters
Website Visitors
Since
January 1, 2019

Visitors Today
Sep 24, 2022

Latest 10 Responses

09/24/2022: [Sta 2 Fire]08:30CT: SICK PERSON-BLS BLS 4230 CRYSTAL CT, CRYSTAL CT APTS BOX:0217 DUE:BM855,A49,FR2 22017381 08:32
09/23/2022: [Sta 2 Fire]01:57CT: SERVICE CALL 1808 TILLERMAN DR BOX:0206 DUE:E21 22017300 01:58
09/22/2022: [Sta 2 Fire]22:00CT: COMM FIRE ALARM 4210 CRYSTAL CT, CRYSTAL CT APTS 2B BOX:0217 DUE:E21 22017297 22:02
09/22/2022: [Sta 2 Fire]13:20CT: COMM FIRE ALARM 630 HANOVER PKE, PENGUIN RANDOM HOUSE BOX:0219 DUE:E21 22017266 13:21
09/22/2022: [Sta 2 Fire]12:38CT: SERVICE CALL 3415 SHILOH RD BOX:0221 DUE:E21 22017263 12:40
09/22/2022: [Sta 2 Fire]09:28CT: TROUBLE BREATHING ALS 1811 ALBERT RILL RD RM 16, GOLDEN CREST ASST LV BOX:0204 DUE:BM855,M69,A48,FR2 22017245 09:29
09/20/2022: [Sta 2 Fire]18:36CT: CARDIAC PATIENT-ALS ALS 630 HANOVER PKE, PENGUIN RANDOM HOUSE BOX:0219 DUE:BM855,BM415,M79,DTY2,CF2 22017157 18:41
09/20/2022: [Sta 2 Fire]18:36CT: CARDIAC PATIENT-ALS ALS 630 HANOVER PKE, PENGUIN RANDOM HOUSE BOX:0219 DUE:BM855,BM415,M79,FR2 22017157 18:39
09/20/2022: [Sta 2 Fire]02:33CT: CARDIAC ARREST ALS 1405 N MAIN ST BOX:0208 DUE:M49,A28,U2 22017110 02:34
09/19/2022: [Sta 2 Fire]16:31CT: SERVICE CALL 2140 BACHMANS VALLEY RD BOX:0415 DUE:ATV4,T2,CF4-1,CF2,B46,ATR30,ATV7,B76,U2 22017072 16:58
Mission Statement
The Hampstead Volunteer Fire Engine & Hose Company No. 1 is dedicated to protecting and preserving the lives, property, and environment of the citizens and visitors of the communities to which we serve. We will achieve this by providing the highest levels of fire suppression, rescue services, and emergency medical care through continual training, public education, and emergency response.

Capital Campaign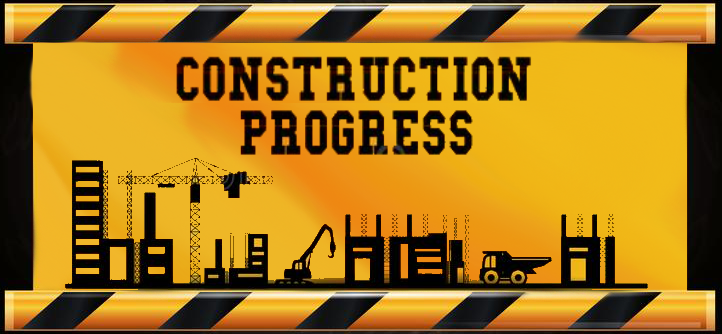 Now Hiring
Full Time ALS and BLS Providers

New Challenge Coin for Sale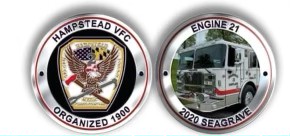 HVFC Participates in Shiloh Middle School's 9/11 Remembrance Ceremony

Chief Troy Hipsley, September 09

Members were honored to participate in Shiloh Middle Schools ceremony of remembrance this morning. Students placed a flag in remembrance of each of the 2,977 killed on 9/11. Chief Hipsley accepted a Freedom Flag that was presented to Shiloh Middle School (one of only 31 in the country and the only one in the state of MD) by the Freedom Foundation for their work in remembering 9/11. Due to a recent ... (Full Story & Photos)



Photo credit: Jacob Smith

2nd Alarm Building Fire in Hampstead

Fire Lieutenant JJ Lynott, September 03

This evening at approximately 5:13pm Box Alarm 2-17 was struck for a reported building fire at the Dollar General, in the 800 block of S. Main St. Within a minute of dispatch the Hampstead Police Department, Maryland arrived and confirmed a building fire. HVFC units arrived shortly thereafter and reported a working building fire, and that the building had been evacuated. Crews began an aggressive ... (Full Story & Photos)


Hampstead's Bravest becomes one of Hampstead's Finest

Sergeant Derek Eckhardt, September 02

Firefighter Bryan Emery is one of the graduates from the Maryland Police and Correction Training Commission's 36th Recruit Class.

The Hampstead Police Department hired Bryan and after six months of hard work, physical training, and education, Bryan graduated and earned his badge! As he starts his journey, and you see him around town, please make sure to congratulate him.

We are proud of your accomplishment! ... (Full Story & Photos)

CONSTRUCTION PROJECT UPDATE

Chief Troy Hipsley, August 30

Today was an exciting day for the members of Hampstead VFC. The steel was erected for our Events Center that will serve as our temporary fire station while our station is being built. This is a major visual indication of our progress. Please visit our New Station page (link below) for weekly progress updates. ... (Full Story & Photos)

Carnival Ride all night Presale Ticket Redemption

Chief Troy Hipsley, August 07

*** Presale ride tickets purchasers***
In an effort to reduce wait times at the ticket booth, we are setting up a tent to redeem your bracelets. Please look for the red HAMPSTEAD VFC tent with our logo located near the Ferris Wheel. Please bring a photo id or your receipt. This stand will only be for redeeming bracelets. NO RIDE ALL NIGHT BRACELETS WILL BE SOLD AT THIS TENT. If you need to purchase ... (Full Story & Photos)

Cash Raffle Winning Numbers

Fire Lieutenant JJ Lynott, July 23

We would like to THANK all those that supported our annual Cash Raffle. Here are the winning numbers. Checks will be mailed next week.

Our largest fundraiser of the year, our annual carnival just a few weeks away. Mark your calendars now.... (Full Story & Photos)

We are a 501(c)3 organization


Your feedback is important to us! Feel free to sign the guestbook.
All photographs are the property of the HVFC unless otherwise stated.