Hampstead VFC Operational Fund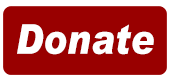 2022 Responses
Fire
EMS
Jan
56
121
Feb
60
104
Mar
54
108
Apr
36
100
May
41
126
Jun
53
124
Jul
85
125
Aug
Sep
Oct
Nov
Dec
Total
385
808
2021 Responses
Fire
EMS
Jan
51
97
Feb
45
97
Mar
50
131
Apr
36
137
May
35
119
Jun
38
115
Jul
45
101
Aug
64
117
Sep
52
124
Oct
58
136
Nov
58
124
Dec
72
142
Total
604
1440
Past Responses
Fire
EMS
2020
554
1143
2019
537
1208
2018
551
1390
2017
792
1454
2016
719
1397
2015
812
1410
2014
752
1288
2013
608
1251
2012
619
1366
2011
627
1250
2010
617
1296
2009
636
1169
2008
695
1192
Web Counters
Website Visitors
Since
January 1, 2019

Visitors Today
Aug 07, 2022

Latest 10 Responses

08/07/2022: [Sta 2 Fire]11:28CT: CO DET ACTIVATION 1918 HANOVER PKE BOX:0210 DUE:E21 22014243 11:29
08/06/2022: [Sta 2 Fire]11:24CT: MUTUAL AID ALARM BC, 85-20 17319 FALLS RD // OUTSIDE FIRE BOX:BC00 DUE:ET24,CF2 22014179 11:31
08/06/2022: [Sta 2 Fire]11:24CT: MUTUAL AID ALARM BC, 85-20 17319 FALLS RD // OUTSIDE FIRE BOX:BC00 DUE:E21 22014179 11:25
08/06/2022: [Sta 2 Fire]09:27CT: CHEST PAIN-ALS ALS 1704 JERMAR DR BOX:0204 DUE:M48,FR2,U2 22014175 09:41
08/06/2022: [Sta 2 Fire]09:21CT: INJ PER/FALL-BLS BLS 4420 BLACK ROCK RD APT 8, RIDGELY HOUSE BOX:0222 DUE:A29,E21,CF2 22014174 09:31
08/06/2022: [Sta 2 Fire]09:27CT: CHEST PAIN-ALS ALS 1704 JERMAR DR BOX:0204 DUE:M48,FR2 22014175 09:29
08/06/2022: [Sta 2 Fire]09:21CT: INJ PER/FALL-BLS BLS 4420 BLACK ROCK RD APT 8, RIDGELY HOUSE BOX:0222 DUE:A29,E21 22014174 09:26
08/05/2022: [Sta 2 Fire]20:38CT: VEHICLE FIRE HAMPSTEAD MEXICO RD / SNYDERSBURG RD BOX:0221 DUE:E21 22014149 20:40
08/05/2022: [Sta 2 Fire]18:49CT: WIRES DOWN 926 HOUCKSVILLE RD BOX:0218 DUE:E21 22014142 18:51
08/04/2022: [Sta 2 Fire]19:24CT: MUTUAL AID ALARM BC BOX 40-1, 4600 PROSPECT AV // BF BOX:BC00 DUE:T2 22014082 19:24
Mission Statement
The Hampstead Volunteer Fire Engine & Hose Company No. 1 is dedicated to protecting and preserving the lives, property, and environment of the citizens and visitors of the communities to which we serve. We will achieve this by providing the highest levels of fire suppression, rescue services, and emergency medical care through continual training, public education, and emergency response.

Capital Campaign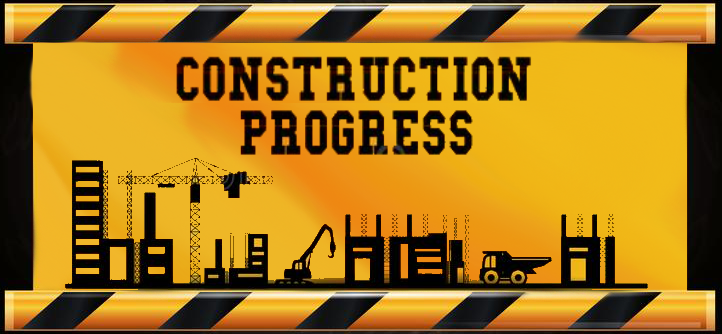 Now Hiring
Full Time ALS and BLS Providers

Carnival 50/50 Raffle


New Challenge Coin for Sale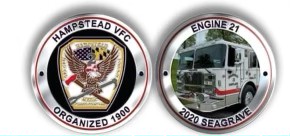 Cash Raffle Winning Numbers

Fire Lieutenant JJ Lynott, July 23

We would like to THANK all those that supported our annual Cash Raffle. Here are the winning numbers. Checks will be mailed next week.

Our largest fundraiser of the year, our annual carnival just a few weeks away. Mark your calendars now.... (Full Story & Photos)

HVFC Carnival Ride Presale

Chief Troy Hipsley, July 12

Our annual carnival is fast approaching (August 8th - 13th).
Ride All Night - $30 Monday, Tuesday, Wednesday
We will be offering pre-sale ride-all-night wristbands for $20.
The pre-sale wristbands will be good for Monday, Tuesday, or Wednesday, only. (Raindate is Thursday)
(Thursday, Friday, and Saturday will be full price.)
Pre-sale wristbands online sales will be from July 5th - July 31st Scan ... (Full Story & Photos)



Front row HVFC members FF/EMT Julianna Lynott and FF/EMT Tyler McCauley

Two HVFC Members Graduate from Carroll County's Emergency Services Technology Program

Fire Lieutenant JJ Lynott, June 05

We would like to congratulate two of our members;

FF/EMT Julianna Lynott
FF/EMT Tyler McCauley

These two members successfully graduated from the Carroll County Volunteer Emergency Services Association's Emergency Services Technology (EST) program yesterday. Congratulations, we are very proud of your achievement!

Are you a high school Junior or Senior with interest in emergency services and serving ... (Full Story & Photos)


HVFC Member Receives Public Safety Award

Chief Troy Hipsley, June 02

On 5/31/2022 at the Manchester Valley High School senior awards ceremony, HVFC FF/EMT Julianna Lynott received the 2022 Manchester Valley's Van Hollen Public Service Award for her community service with HVFC. This is nominated by the school to the Senator's office.

About the Van Hollen award:
The Van Hollen Public Service Award is designed to commend a high school senior who has demonstrated a high ... (Full Story & Photos)


THE HARRELL AGENCY DONATES TO HVFC'S CAPITAL CAMPAIGN

Fire Lieutenant JJ Lynott, May 08

Doug Harrell is a local businessman and an active and supportive member of our Hampstead community. Doug has owned his Hampstead real estate and rental business, The Harrell Agency, for over 45 years as well as The Soap Opera Laundromat since 1989. On behalf of the Hampstead Volunteer Fire Company, Harrell made a donation of $50,000 towards the fire company's Capital Campaign to support the town's ... (Full Story & Photos)



Elected / Appointed Official's Breaking Ground

HVFC Ground Breaking Ceremony

Chief Troy Hipsley, April 04

On Monday 4/4/22 the Officers and Members of the Hampstead Volunteer Fire Company hosted elected officials, local businesses, neighboring fire companies and community members for our official ground breaking ceremony. This momentous occasion kicks off the building of our new fire station and community events center. Keynote speakers were President Jim Dwyer, Chief Troy Hipsley, Mayor Chris Nevin, ... (Full Story & Photos)


HVFC UNITS ASSIST LINEBORO ON BRUSH FIRE

Chief Troy Hipsley, March 16

At approximately 2 pm HVFC Brush 25 was alerted to assist Lineboro and Manchester units with a brush fire off Grave Run Road. While enroute units arrived on scene and found a fast moving brush fire moving up a hill side being pushed by windy conditions involving approximately 1 acre. Command requested a brush taskforce and the remainder of the box assignment filled out. This request brought units ... (Full Story & Photos)

We are a 501(c)3 organization


Your feedback is important to us! Feel free to sign the guestbook.
All photographs are the property of the HVFC unless otherwise stated.