Hampstead VFC Operational Fund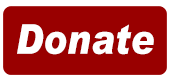 Apr 11, 2023
HVFC Food Truck Tuesday
---

Apr 12, 2023
HVFC Dining Night out Fundraiser
---

Apr 25, 2023
HVFC Food Truck Tuesday
---

May 09, 2023
HVFC Food Truck Tuesday
---

May 10, 2023
HVFC Dining Night out Fundraiser
---

May 20, 2023
Hampstead Day Food Sales
---

May 23, 2023
HVFC Food Truck Tuesday
---

Jun 06, 2023
HVFC Food Truck Tuesday
---

Jun 14, 2023
HVFC Dining Night out Fundraiser
---

Jun 20, 2023
HVFC Food Truck Tuesday
---

Jul 12, 2023
HVFC Dining Night out Fundraiser
---

Jul 15, 2023
HVFC Cash Raffle Drawing
---

Aug 07, 2023 - Aug 12, 2023
HVFC Annual Carnival
---

Aug 23, 2023
HVFC Dining Night out Fundraiser
---

Sep 12, 2023
HVFC Food Truck Tuesday
---

Sep 13, 2023
HVFC Dining Night out Fundraiser
---

Sep 22, 2023
HVFC Golf Tournament
---

Sep 26, 2023
HVFC Food Truck Tuesday
---

Oct 10, 2023
HVFC Food Truck Tuesday
---

Oct 21, 2023
HVFC Fall Dance
---

Oct 24, 2023
HVFC Food Truck Tuesday
---

Oct 29, 2023
HVFC Bowling for the Firehouse
---

Nov 08, 2023
HVFC Dining Night out Fundraiser
---

Nov 11, 2023
HVFC Fall Sportsman Drawing
---

Dec 13, 2023
HVFC Dining Night out Fundraiser
---

Dec 17, 2023
HVFC Lunch with Santa
---
View All Events
2023 Responses
Fire
EMS
Jan
58
155
Feb
49
149
Mar
Apr
May
Jun
Jul
Aug
Sep
Oct
Nov
Dec
Total
107
304
2022 Responses
Fire
EMS
Jan
56
121
Feb
60
104
Mar
54
108
Apr
36
100
May
41
126
Jun
53
124
Jul
85
125
Aug
59
132
Sep
52
109
Oct
55
142
Nov
60
145
Dec
62
164
Total
673
1500
Past Responses
Fire
EMS
2021
604
1440
2020
554
1143
2019
537
1208
2018
551
1390
2017
792
1454
2016
719
1397
2015
812
1410
2014
752
1288
2013
608
1251
2012
619
1366
Web Counters
Website Visitors
Since
January 1, 2019

Visitors Today
Mar 29, 2023

Latest 10 Responses

03/29/2023: [Sta 2 EMS]17:07CT: ABDOMINAL PAIN-BLS BLS 2524 FOXTAIL CT BOX:0215 DUE:M29 23005668 17:09
03/29/2023: [Sta 2 EMS]08:52CT: INJ PER/FALL-BLS BLS 2632 HOFFMAN MILL RD BOX:0202 DUE:M29 23005640 08:54
03/29/2023: [Sta 2 Fire]08:01CT: INJ PER/FALL-BLS BLS 3820 NORMANDY DR UNIT 2B, PARK PLACE CONDOS BOX:0218 DUE:M29,U2 23005637 08:28
03/29/2023: [Sta 2 EMS]08:01CT: INJ PER/FALL-BLS BLS 3820 NORMANDY DR UNIT 2B, PARK PLACE CONDOS BOX:0218 DUE:M29 23005637 08:02
03/29/2023: [Sta 2 EMS]01:53CT: TROUBLE BREATHING ALS 4420 BLACK ROCK RD LOT , RIDGELY HOUSE PARKING BOX:0222 DUE:M29 23005630 01:55
03/28/2023: [Sta 2 EMS]19:57CT: ABDOMINAL PAIN-BLS BLS 3923 SCHALK ONE RD BOX:0413 DUE:M29 23005619 20:00
03/28/2023: [Sta 2 EMS]19:00CT: INJ PER/FALL-BLS BLS 905 CENTURY ST BOX:0217 DUE:BM855,M49 23005617 19:02
03/28/2023: [Sta 2 Fire]19:00CT: INJ PER/FALL-BLS BLS 905 CENTURY ST BOX:0217 DUE:BM855,M49 23005617 19:02
03/28/2023: [Sta 2 EMS]18:04CT: ABDOMINAL PAIN-BLS BLS 1631 SAINT PAUL ST BOX:0206 DUE:M29 23005614 18:06
03/28/2023: [Sta 2 EMS]16:18CT: MUTUAL AID ALARM BC, 85-24 18814 BRICK STORE RD // INJFALL BOX:BC00 DUE:M29 23005604 16:19
Mission Statement
The Hampstead Volunteer Fire Engine & Hose Company No. 1 is dedicated to protecting and preserving the lives, property, and environment of the citizens and visitors of the communities to which we serve. We will achieve this by providing the highest levels of fire suppression, rescue services, and emergency medical care through continual training, public education, and emergency response.


To Purchase a Brick Scan QR Code or Click Picture to be Redirected to our Online Store
Capital Campaign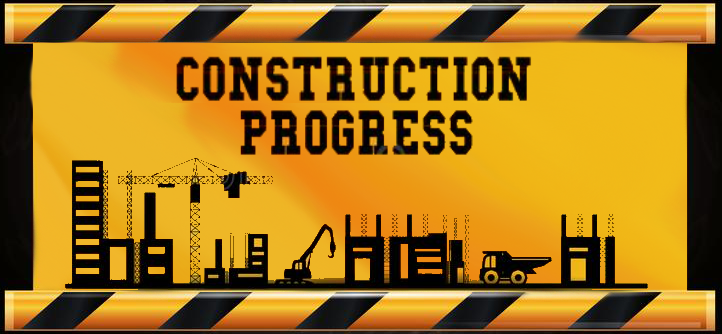 New Challenge Coin for Sale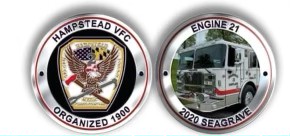 HVFC Participates In Joint Training With MSP Aviation Command

Fire Lieutenant JJ Lynott, March 26

Sunday morning members from HVFC, Manchester, Westminster and Lineboro participated in a joint awareness training with the Maryland State Police Aviation Command's Trooper 1. The class reviewed landing site safety, how to approach the aircraft, patient loading and ground to air communications.

We would like to thank MSP Trooper 1's crew for their time and knowledge. We would also like to thank Manchester ... (Full Story & Photos)


ORIGINAL HVFC FIREHOUSE BELL SENT FOR REFURBISHMENT

Chief Troy Hipsley, March 22

On Friday March 17, 2023 our 600 lb. Brass Firehouse bell was picked up by a freight company and shipped to the McShane Bell Company in Missouri. The McShane Bell Company was formerly located in Baltimore, Maryland (near where The Baltimore Sun building now sits on Guilford Avenue) from 1856 until their move in 2019.

The regular meeting of October 14, 1901 saw the Company approve the purchase of ... (Full Story & Photos)

Free Community Shredding Event Saturday, April 1st

Fire Lieutenant JJ Lynott, March 19

HVFC has partnered with Patriot Shredding to provide a free community shredding event on Saturday, April 1st from 10am to 12 noon. The event will be held at the fire station, enter off of Upper Beckleysville Rd.

This is a free community event so there is no fee for shredding but donations to the fire company will be accepted and appreciated. ... (Full Story & Photos)

Change Your Clocks, Change Your Batteries

Fire Lieutenant JJ Lynott, March 11

HVFC is reminding everyone that as we change to Daylight Saving Time to test and change your batteries in your smoke and carbon monoxide alarms.

Did you know?

* Three out of five home fire deaths result from fires in properties without working smoke alarms

* More than one-third (38 percent) of home fire deaths result from fires in which no smoke alarms are present.

* The risk of dying in a home ... (Full Story & Photos)


TRUCK 2 RESPONDS MUTUAL AID TO BALTIMORE COUNTY FOR MVC WITH RESCUE

Chief Troy Hipsley, March 09

Truck 2 was dispatched along with Baltimore County units for rollover with entrapment. Once on scene units found a single vehicle down a creek embankment on the drivers side with the driver still in the vehicle. Crews from Hampstead, Manchester, and Hereford used cutters and spreaders to remove the passengers side of the vehicle to extricate the driver. Truck 2 was setup as a high point anchor in ... (Full Story & Photos)



HVFC's March Dining Night Out Fundraiser Announced

Fire Lieutenant JJ Lynott, March 01

Our monthly "Dining Night Out for the Firehouse" fundraiser for March will be on Wednesday, March 15th at Genova's To Go - Hampstead. This is a great opportunity to have lunch, dinner or both out. You can dine in, carryout or order delivery all while helping to raise funds for our new fire station, and support a great local business.

You must present the flyer for your order to count towards the ... (Full Story & Photos)


Did your power flicker or go out today?

Hampstead Volunteer Fire Company, February 23

This pole fire was the cause at Hanover Pike and Trenton Mill Road. Engine 21 and Brush 25 responded and handled the situation.

While we were operating on this call, our other engine was alerted for an auto accident on RT. 482 , our medic unit handled a medical emergency and our truck was alerted for a shed fire in Manchester. To adequately staff all of this apparatus we needed to have 14 members. ... (Full Story & Photos)

We are a 501(c)3 organization


Your feedback is important to us! Feel free to sign the guestbook.
All photographs are the property of the HVFC unless otherwise stated.