Hampstead VFC Operational Fund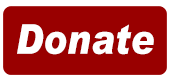 2023 Responses
Fire
EMS
Jan
58
155
Feb
Mar
Apr
May
Jun
Jul
Aug
Sep
Oct
Nov
Dec
Total
58
155
2022 Responses
Fire
EMS
Jan
56
121
Feb
60
104
Mar
54
108
Apr
36
100
May
41
126
Jun
53
124
Jul
85
125
Aug
59
132
Sep
52
109
Oct
55
142
Nov
60
145
Dec
62
164
Total
673
1500
Past Responses
Fire
EMS
2021
604
1440
2020
554
1143
2019
537
1208
2018
551
1390
2017
792
1454
2016
719
1397
2015
812
1410
2014
752
1288
2013
608
1251
2012
619
1366
Web Counters
Website Visitors
Since
January 1, 2019

Visitors Today
Feb 01, 2023

Latest 10 Responses

02/01/2023: [Sta 2 EMS]09:18CT: SEIZURE-ALS ALS 4231 NORTH WOODS TRL STE 100 STE 100, CARROLL MEDICAL GROUP BOX:0217 DUE:M29,BM855,M98,A49 23002014 09:20
02/01/2023: [Sta 2 Fire]07:06CT: INJ PERSON-ALS ALS 2322 SUSANANN DR BOX:0409 DUE:A49,E43,M29,BM855,M37,E21 23002009 07:12
02/01/2023: [Sta 2 EMS]07:06CT: INJ PERSON-ALS ALS 2322 SUSANANN DR BOX:0409 DUE:A49,E43,M29,BM855,M37 23002009 07:09
01/31/2023: [Sta 2 EMS]17:17CT: CARDIAC ARREST ALS 1104 CEDARBROOK RD BOX:0216 DUE:M29,U2 23001983 17:19
01/31/2023: [Sta 2 Fire]17:17CT: CARDIAC ARREST ALS 1104 CEDARBROOK RD BOX:0216 DUE:M29,U2 23001983 17:19
01/31/2023: [Sta 2 EMS]15:36CT: INJ PERSON-ALS ALS 2605 AMBER ST BOX:0902 DUE:M29,FR9 23001978 15:38
01/31/2023: [Sta 2 Fire]13:13CT: MUTUAL AID ALARM BC, 85-25 PA 3899 BECKLYSVILLE RD TG WEST BOX:BC00 DUE:E21 23001967 13:14
01/31/2023: [Sta 2 EMS]10:43CT: VEHICLE COLLISION BLS 2333 HAMPSTEAD MEXICO RD BOX:0212 DUE:E21,CAP3,M29 23001952 10:54
01/31/2023: [Sta 2 Fire]10:43CT: VEHICLE COLLISION BLS 2333 HAMPSTEAD MEXICO RD BOX:0212 DUE:E21,CAP3 23001952 10:47
01/31/2023: [Sta 2 Fire]10:43CT: VEHICLE FIRE 2333 HAMPSTEAD MEXICO RD BOX:0212 DUE:E21 23001952 10:47
Mission Statement
The Hampstead Volunteer Fire Engine & Hose Company No. 1 is dedicated to protecting and preserving the lives, property, and environment of the citizens and visitors of the communities to which we serve. We will achieve this by providing the highest levels of fire suppression, rescue services, and emergency medical care through continual training, public education, and emergency response.


To Purchase a Brick Scan QR Code or Click Picture to be Redirected to our Online Store
Capital Campaign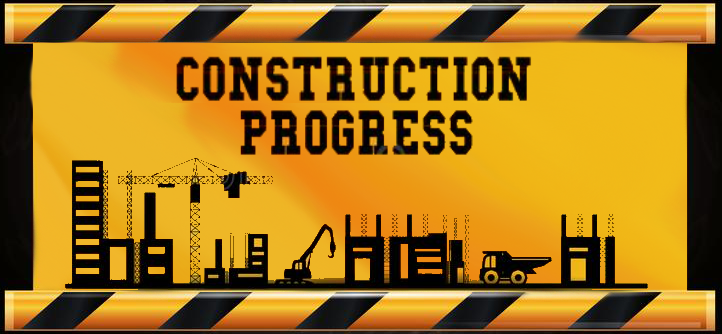 New Challenge Coin for Sale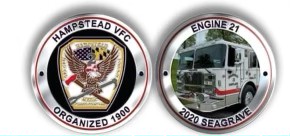 119th Recruit Class of the Baltimore County Fire Department

HVFC Member Graduates Baltimore County Fire Department's Academy

Fire Lieutenant JJ Lynott, January 27

We would like to congratulate HVFC member Ethan Risner for graduating Baltimore County Fire Department's 119th Recruit class.

The Academy is a 18 week program preparing the recruits to serve in the field as a Probationary Emergency Medical Technician.

We wish Ethan a long, safe and healthy career! ... (Full Story & Photos)

HVFC Dining Night Out A Huge Success

Fire Lieutenant JJ Lynott, January 12

THANK YOU!!!

Our first "HVFC Dining Night Out" was a huge success. We'd like to thank everyone who participated!! We would also like to THANK Greenmount Station and all their employees for their support and hard work last night!

Mark your calendars now, our next "HVFC Dining Night Out" will be Wednesday, February 22nd at C&R Pub. ... (Full Story & Photos)

HVFC responds to vehicle collision at RT

Hampstead Volunteer Fire Company, January 07

482 & Gorsuch Rd.

This morning around 10:30, Engine 21, Truck 2 and Chief 2 responded to a vehicle collision at
Hampstead Mexico Rd & Gorsuch Rd. One person was transported to a local area hospital by Manchester Volunteer Fire Department Paramedic 49.... (Full Story & Photos)

2022 YEAR END

Chief Troy Hipsley, January 02

---From the Office of the Chief---
The officers and members of the Hampstead VFC would like to wish you and your family a healthy and safe New Year. We would like to thank our community partners, without your support and donations we would not be able to fulfill our mission. Our members have volunteered many hours and missed numerous family events in order to provide the Town of Hampstead and surrounding ... (Full Story)




We are a 501(c)3 organization


Your feedback is important to us! Feel free to sign the guestbook.
All photographs are the property of the HVFC unless otherwise stated.