2017 Responses
Fire
EMS
Jan
58
103
Feb
66
109
Mar
Apr
May
Jun
Jul
Aug
Sep
Oct
Nov
Dec
Total
124
212
2016 Responses
Fire
EMS
Jan
82
132
Feb
53
105
Mar
55
87
Apr
52
115
May
57
122
Jun
56
107
Jul
54
123
Aug
53
128
Sep
42
109
Oct
83
126
Nov
72
117
Dec
60
126
Total
719
1397
2015 Responses
Fire
EMS
Jan
98
148
Feb
80
100
Mar
71
125
Apr
58
106
May
58
120
Jun
68
111
Jul
66
121
Aug
61
114
Sep
61
120
Oct
72
125
Nov
62
110
Dec
57
110
Total
812
1410
2014 Responses
Fire
EMS
Jan
87
143
Feb
65
94
Mar
69
100
Apr
47
92
May
53
95
Jun
66
108
Jul
52
81
Aug
58
138
Sep
60
121
Oct
54
97
Nov
65
91
Dec
76
128
Total
752
1288
2013 Responses
Fire
EMS
Jan
68
131
Feb
57
96
Mar
49
112
Apr
52
96
May
45
99
Jun
42
102
Jul
42
93
Aug
54
117
Sep
38
95
Oct
59
116
Nov
45
99
Dec
57
95
Total
608
1251
Past Responses
Fire
EMS
2012
619
1366
2011
627
1250
2010
617
1296
2009
636
1169
2008
695
1192
2007
775
1175
2006
581
1084
Web Counters
Website Visitors
Since
October 30, 2006

Visitors Today
Mar 29, 2017

Latest 10 Responses

03/29/2017: [Sta 2 Fire]10:55 CT:TRANSFER STA 3 @28 JOHN ST BOX:0301 DUE:TR3 E23
03/29/2017: [Sta 2 Fire]09:52 CT:CARDIAC ARREST 3822 SAINT PAUL RD BOX:0225 DUE:X29 BM435 E23 BE431
03/29/2017: [Sta 2 Fire]07:50 CT:MUTUAL AID ALARM 43-10 17828 FALLS ROAD / VC PD ONLY / TGWEST BOX:BC DUE:E23
03/27/2017: [Sta 2 Fire]19:24 CT:BUILDING FIRE 888 GAMING SQ BOX:0217 DUE:RID E23 RS4 X49
03/27/2017: [Sta 2 Fire]19:17 CT:BUILDING FIRE 888 GAMING SQ BOX:0217 DUE:E23 BE431 E43 BE422 E92 T2 BT404 TO3 BM435 CS4
03/27/2017: [Sta 2 Fire]12:39 CT:INJ PERSON/ALS 4588 DAVE RILL RD BOX:0215 DUE:X49 FR2
03/26/2017: [Sta 2 Fire]19:18 CT:WIRES DOWN 1946 GABLEHAMMER RD ; IAO BOX:0212 DUE:E23
03/25/2017: [Sta 2 Fire]14:49 CT:BUILDING FIRE 4724 HANOVER PKE ; GENOVA BOX:0417 DUE:E43 YE52-1 E72 YE49-1 YR49 YT49 T2 TT7 YE53-2 YE47-2 YA52-1 CS7
03/25/2017: [Sta 2 Fire]12:36 CT:OUTSIDE GAS LEAK 3205 YORK ST BOX:0404 DUE:E23
03/24/2017: [Sta 2 Fire]20:03 CT:DECREASED LOC/ALS 2088 TRIPLE GREEN CT BOX:0206 DUE:X49 FR2
Mission Statement
The Hampstead Volunteer Fire Engine & Hose Company No. 1 is dedicated to protecting and preserving the lives, property, and environment of the citizens and visitors of the communities to which we serve. We will achieve this by providing the highest levels of fire suppression, rescue services, and emergency medical care through continual training, public education, and emergency response.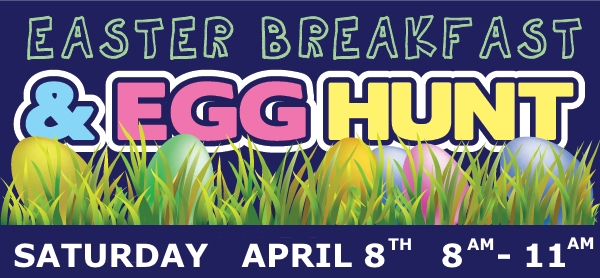 CLOSE CALL AT TOWN BUILDING

Firefighter/EMT Chris Zaykoski, March 06

A box alarm was dispatched for a building fire with hazmat at the Hampstead Town Maintenance building Monday afternoon. Crews arrived to find a furnace caused a fire and extended into the roof and walls. Luckily, the town personnel were able to extinguish the fire before it continued to spread. Crews overhauled the structure and ensured the fire was extinguished. ... (Full Story & Photos)

ROUTE 482 VEHICLE COLLISION WITH RESCUE

Firefighter/EMT Richard Zaykoski, March 01

At approximately 1:45 PM, Station 2 and Rescue Squad 4 were alerted for a vehicle collision involving at least two vehicles and a report of one trapped in the 3100 block of Hampstead Mexico Road (Maryland Route 482). Medic 29 and Truck 2 arrived on the scene to find two vehicles were involved: a large box truck from which the driver had self-extricated was rolled onto its side, and a full-sized ... (Full Story & Photos)

CHIMNEY FIRE WITH MINOR EXTENSION

Firefighter/EMT Chris Zaykoski, February 09

Another chimney fire occurred Thursday afternoon in Manchester. Units were dispatched to Hanover Pike and quickly arrived to investigate. It was determined that minor extension into the walls occurred. Units worked to ensure the fire was completely extinguished and overhauled.
CHIMNEY FIRE EXTENDS TO HOUSE

Firefighter/EMT Chris Zaykoski, February 02

Box alarm 4-9 was dispatched for a house fire Thursday morning on Albert Rill Road. Units quickly responded and arrived to report a working fire originating from the chimney with extension into the house. Units from Manchester made a quick knock of the fire while Truck 2's crew carried out overhaul on the roof. The fire was stopped before any major spread into the home occurred. ... (Full Story & Photos)

CHIMNEY FIRE WITH EXTENSION

December 15

On Thursday 12/15 at approximately 2015hrs Station 2 was alerted for mutual aid in Baltimore County for a building fire on Gunpowder Rd. Truck 2 and Engine Tanker 24 quickly responded. While enroute to the scene dispatch advised the caller stated they have a chimney fire with reports of smoke filling the attic. When Truck 2 was approaching the scene they observed and notified incoming units of fire ... (Full Story & Photos)


L to R: Jason Tyler Chief Westminster VFD; JJ Lynott Asst. Chief, Hampstead VFC; Nick Thompson Chief Hampstead VFC; Bridget Weishaar Gamber CVFC; Doug Hinkle Hampstead VFC; Charles Simpson Past President CCVESA; Kenny Ruby President Hampstead VFC. Photo credit Joe Chornock.

MEMBERS ATTEND TRAINING IN OCEAN CITY, MD

Chief Nick Thompson, December 13

Four HVFC members attended FROG: Fire Rescue Organizational Guidance developed by the Volunteer & Combination Officers Section of the International Association of Fire Chiefs. This course emphasizes working together to develop solutions to common leadership challenges through discussions and scenarios presented by the course facilitators. Class discussion revolved around real world challenges found ... (Full Story & Photos)

EVERY SMOKE ALARM HAS AN EXPIRATION DATE: WHAT'S YOURS?

Assistant Chief J.J. Lynott, October 09

Does your home have a smoke alarm? According to the National Fire Protection Association (NFPA), the answer is likely yes: NFPA research shows that most American homes have at least one. But do you know how old your smoke alarms are? If you're like most people, you're probably not so sure.

A recent survey conducted by NFPA revealed that only a small percentage of people know how old their smoke alarms ... (Full Story & Photos)

NEW JR. MISS FIRE PREVENTION

Honorary Member Sherry A Ruby, October 02

Elizabeth Hann, daughter of Assistant Financial Secretary Kevin Hann, has won the title of Carroll County Jr. Miss Fire Prevention at the county Fire Ambassador Contest today. The officers and members of HVFC congratulate Miss Hann for her accomplishment. We are very proud of you, Elizabeth.... (Full Story & Photos)

Your feedback is important to us! Feel free to sign the guestbook.
All photographs are the property of the HVFC unless otherwise stated.