HAMPSTEAD VFC BUILDING PROJECTS




Time Lapse Construction Progress

Week of 12/02/22- We have accomplished a lot over the last 45 days – We have gotten the interior block wall in, all of the metal framing walls, and interior plumbing and HVAC duct work. The HVAC unit was placed. The front apron was completed along with the trench drains. The Storm water bio retention pond have been installed along with all of its components and tied into the town storm drain. The retaining wall, and fence have been installed and this week the guard rail will be installed in the alley. The generator pad has been installed and the transformer pad and sidewalks are being installed in the next week. The bay doors have been installed and we have temporary heat in the building.
We expect to occupy the temporary/interim station by March 15, 2023 and expect the current station to be torn down in the first part of April 2023 to begin the Phase 2 process of building the new fire station in its place.
This week the parking lot upper and lower will be blacktopped by White Pine Paving a local contractor.
Stay tuned for more up dates as we finish up our civil exterior work before the first snow.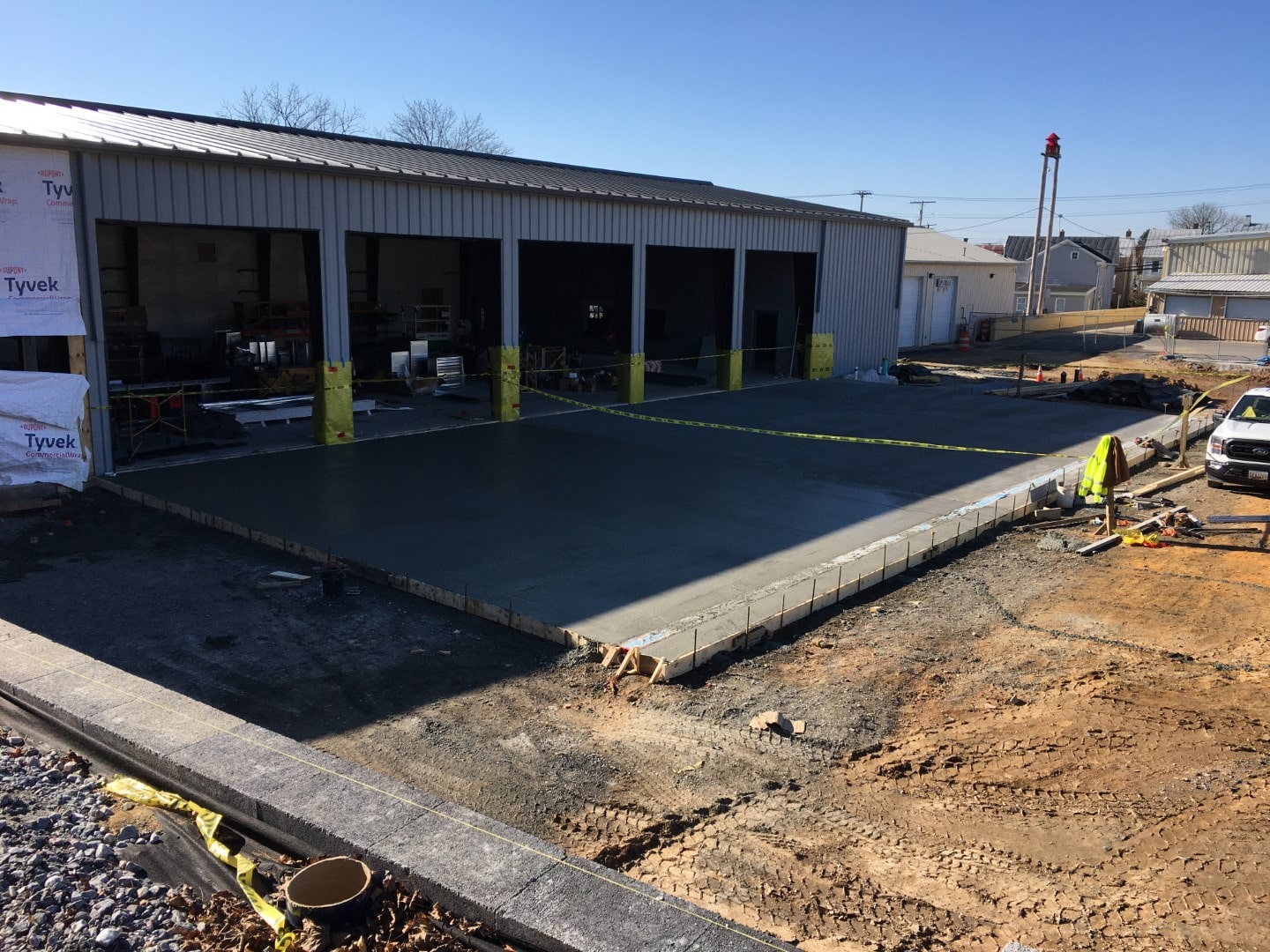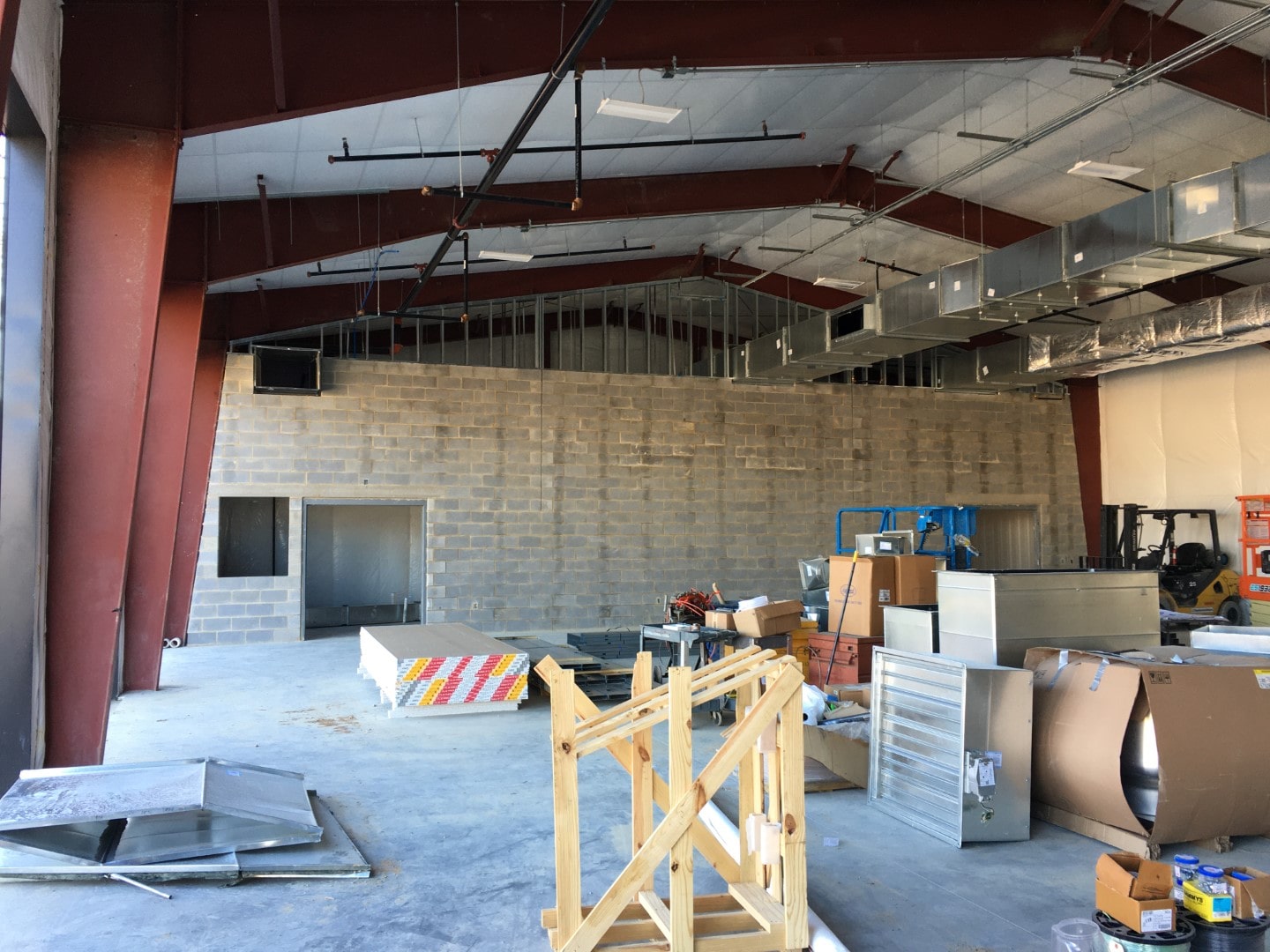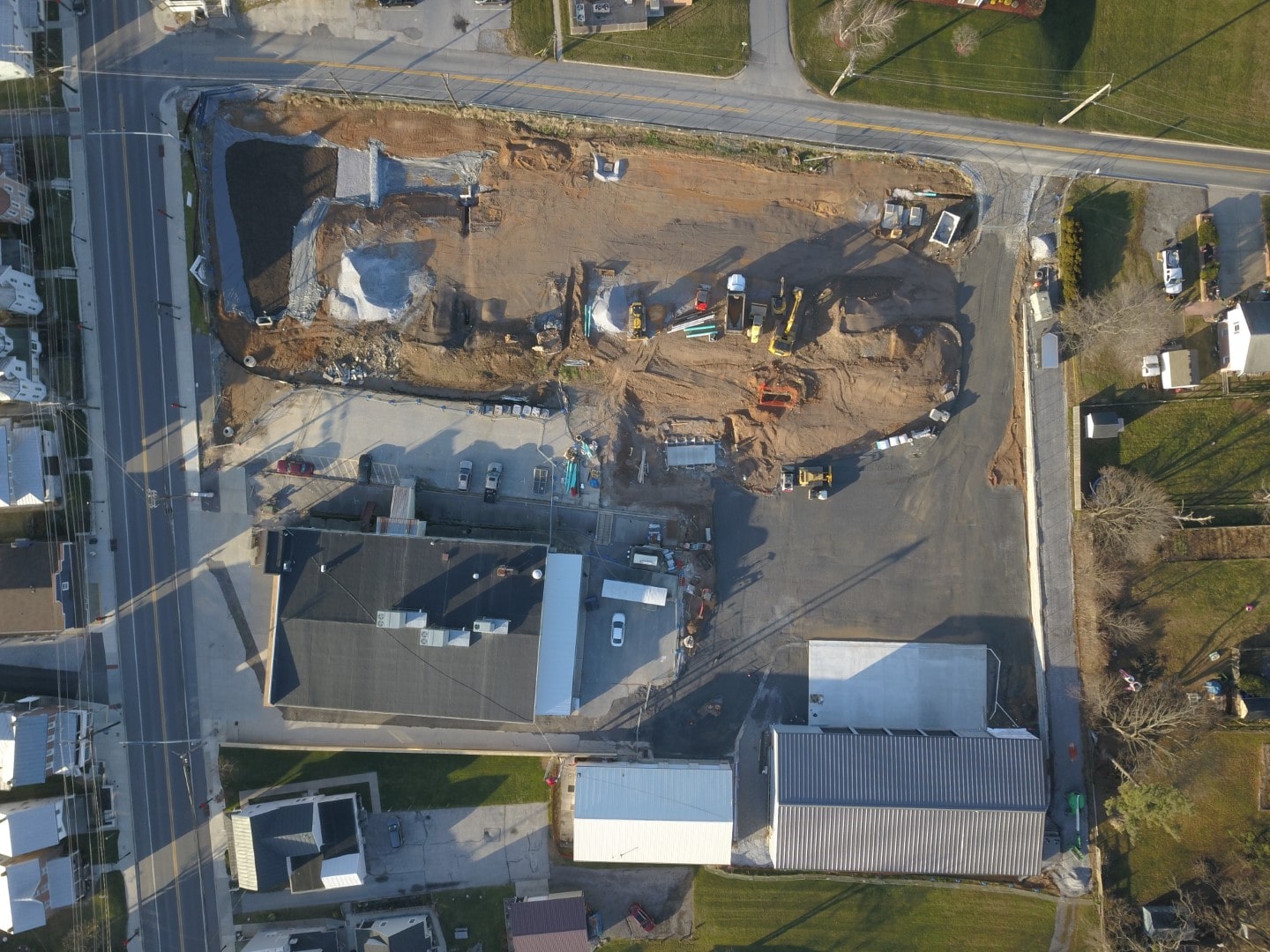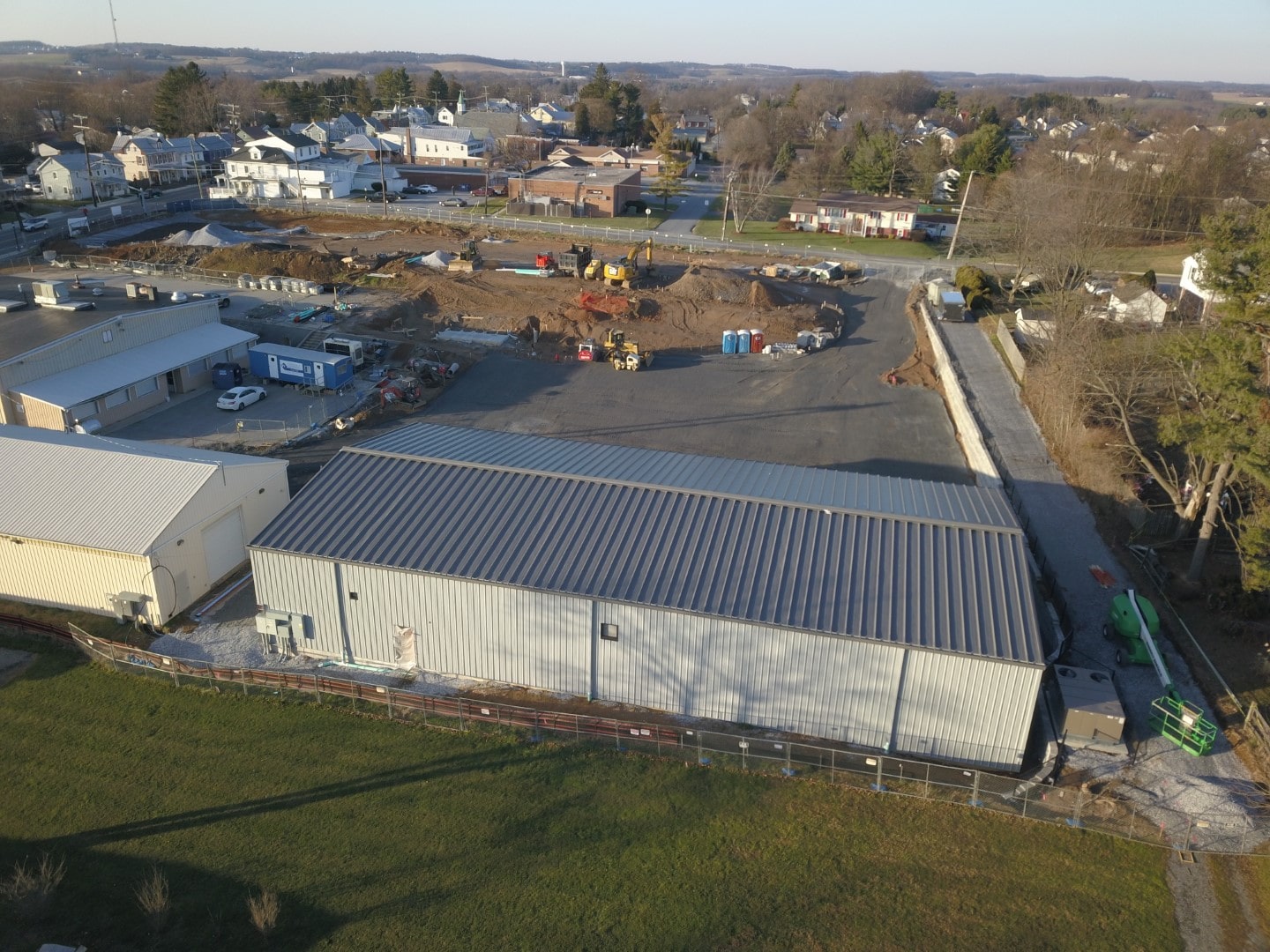 Week of 10/17/22- A lot of work took place this week. The retaining wall was constructed, the fence, guardrail and final grading stilll needs to be done. The electric duct bank, fiber, Verizon and Comcast duct bank was installed. The water line to the pit beef building was installed and the framing of the entrance was completed.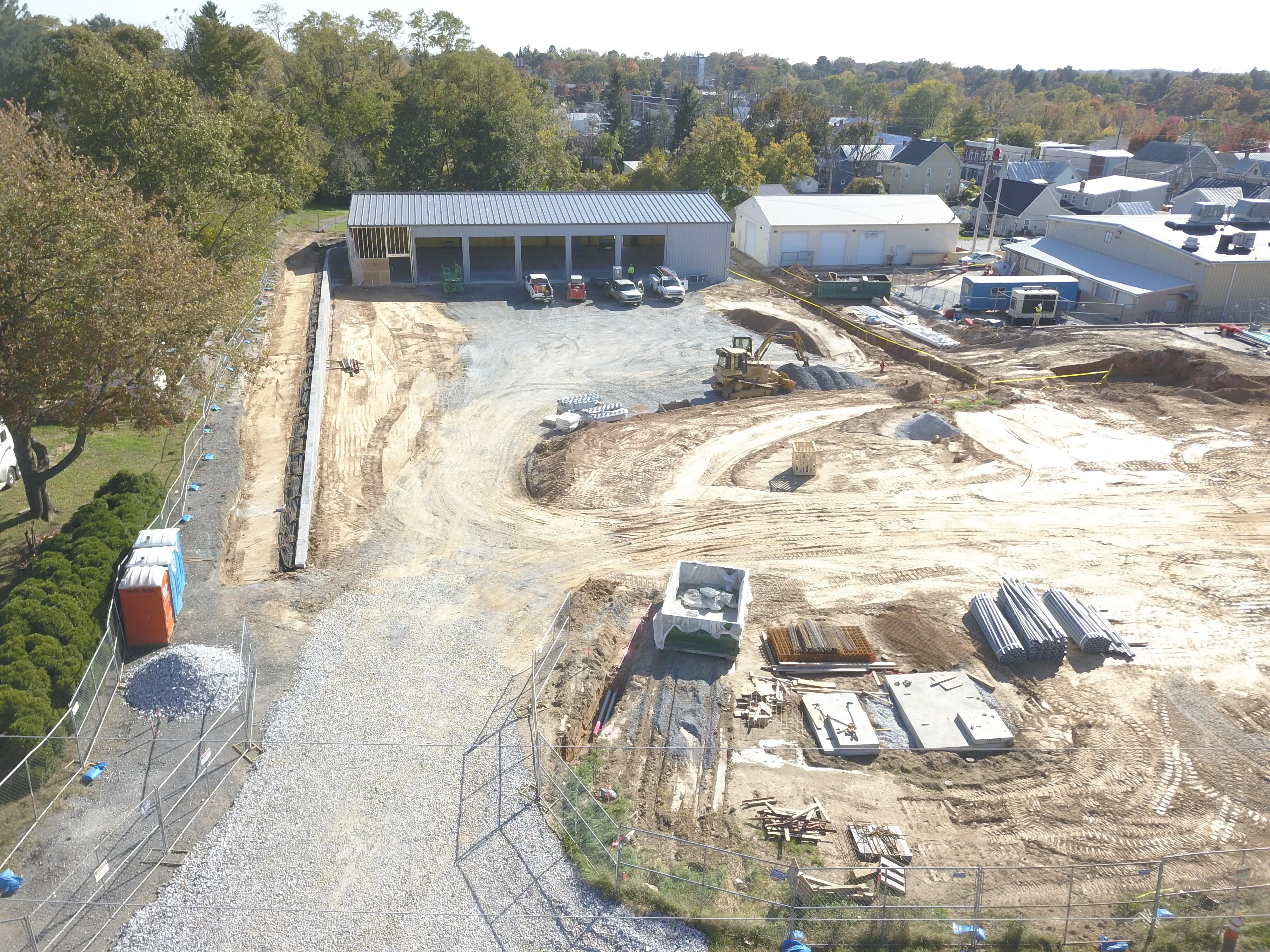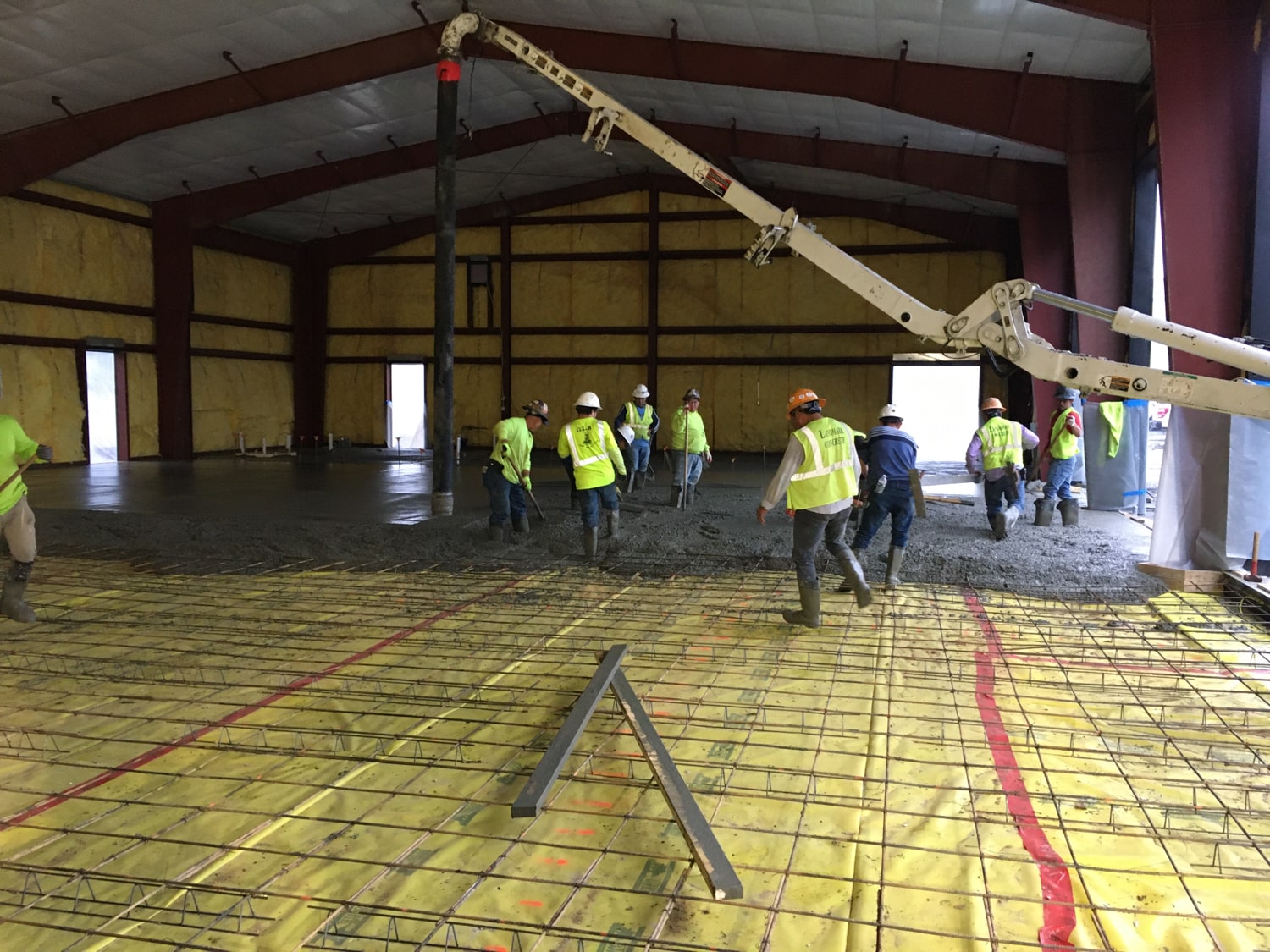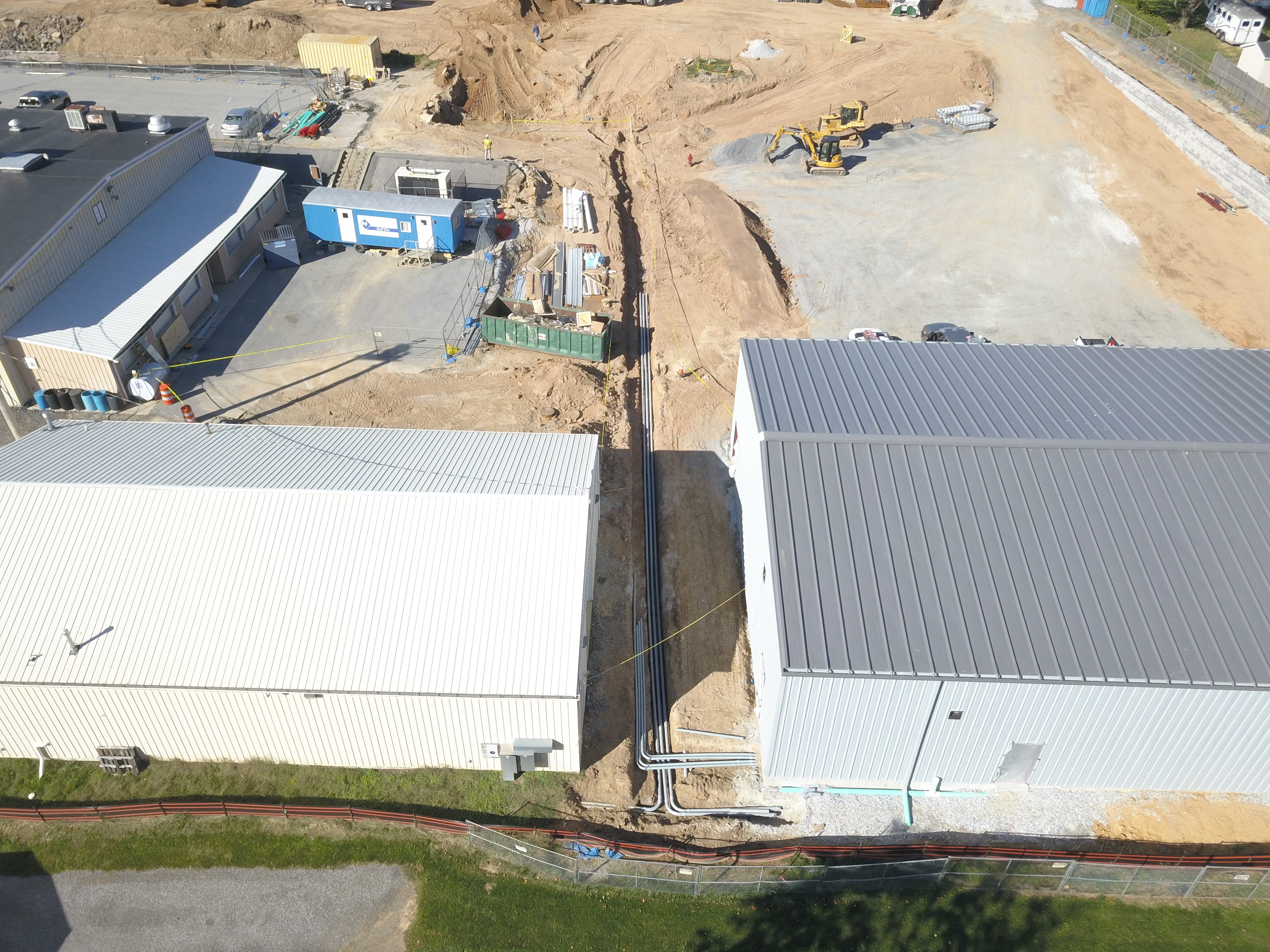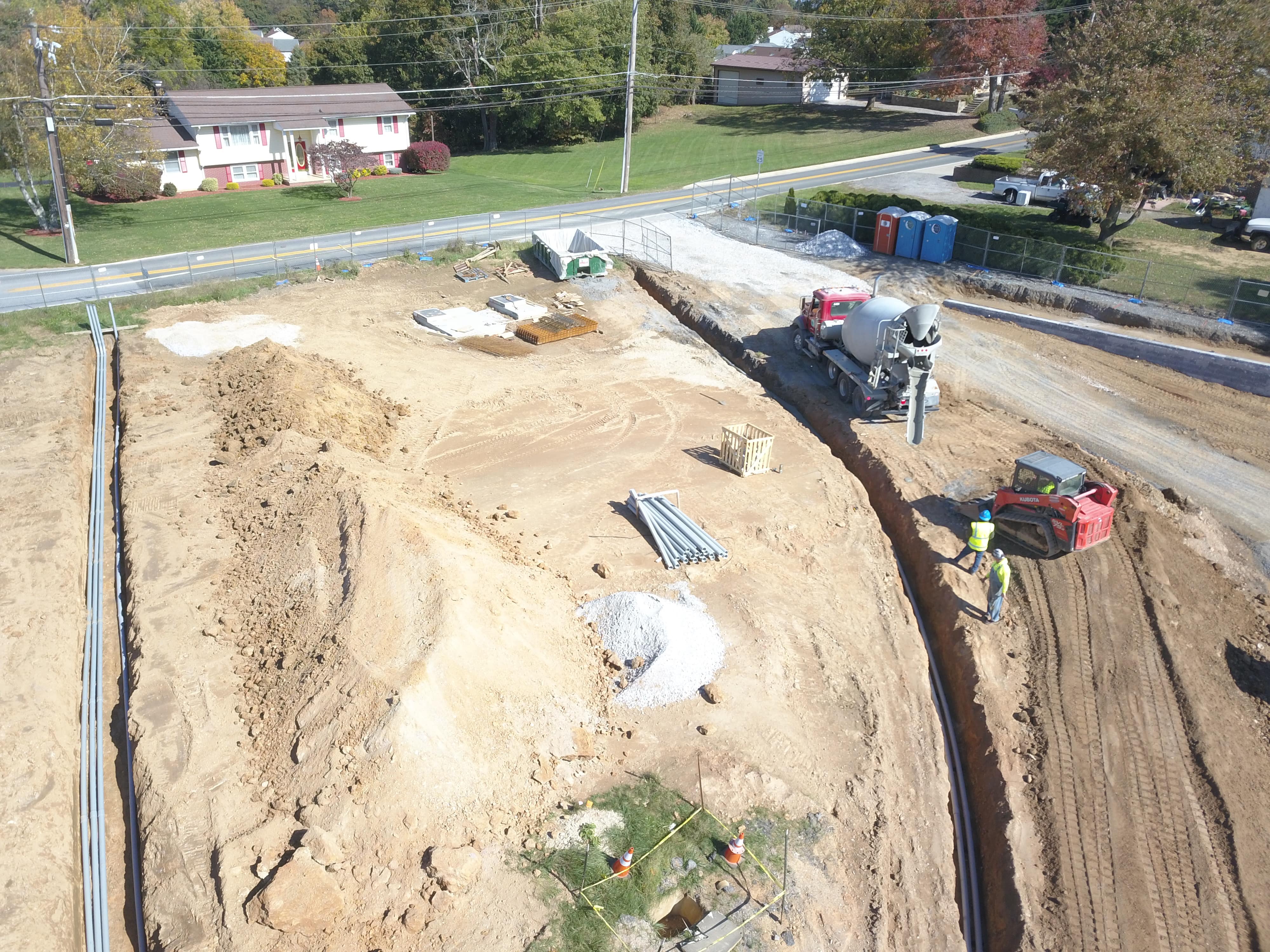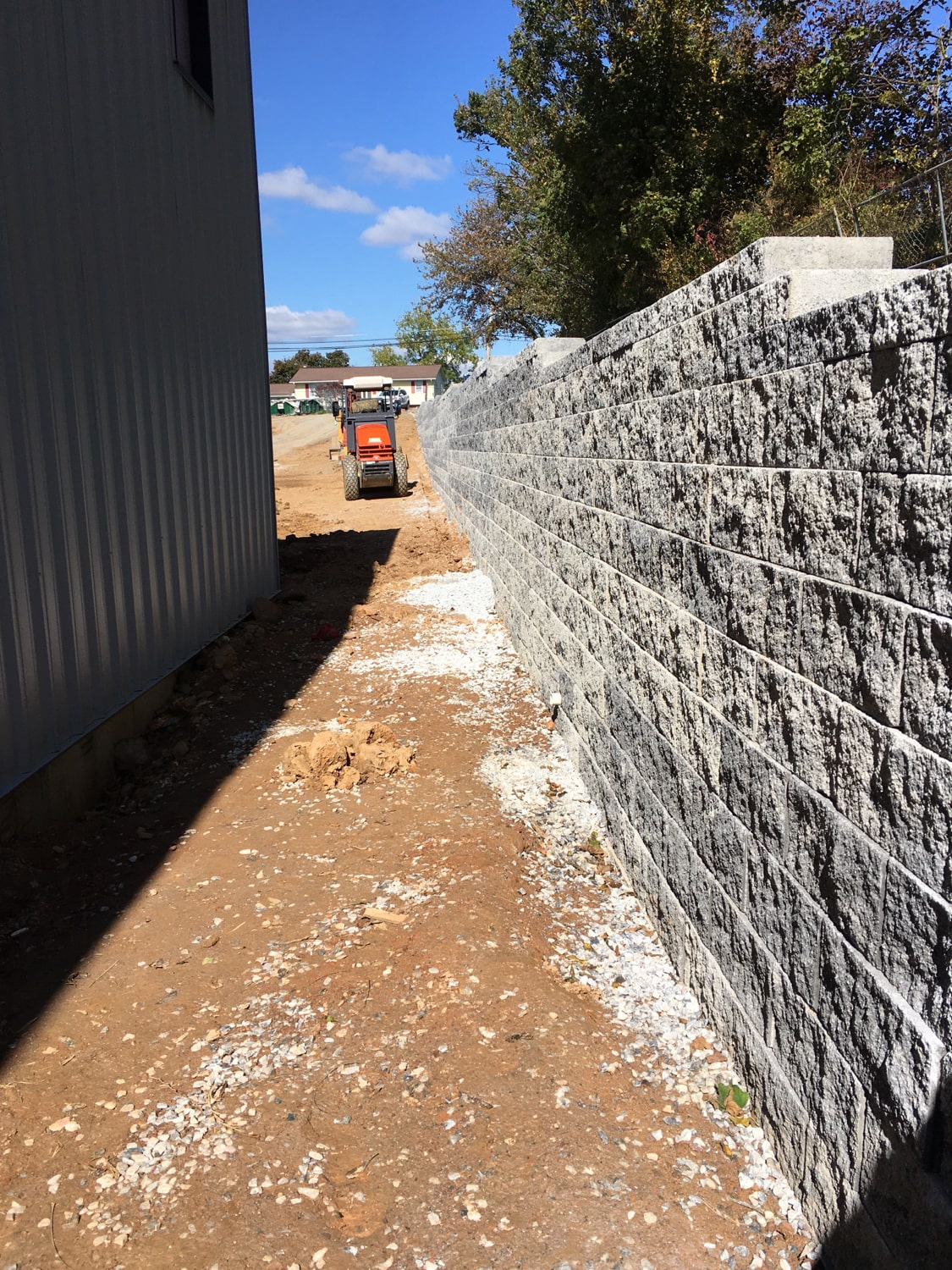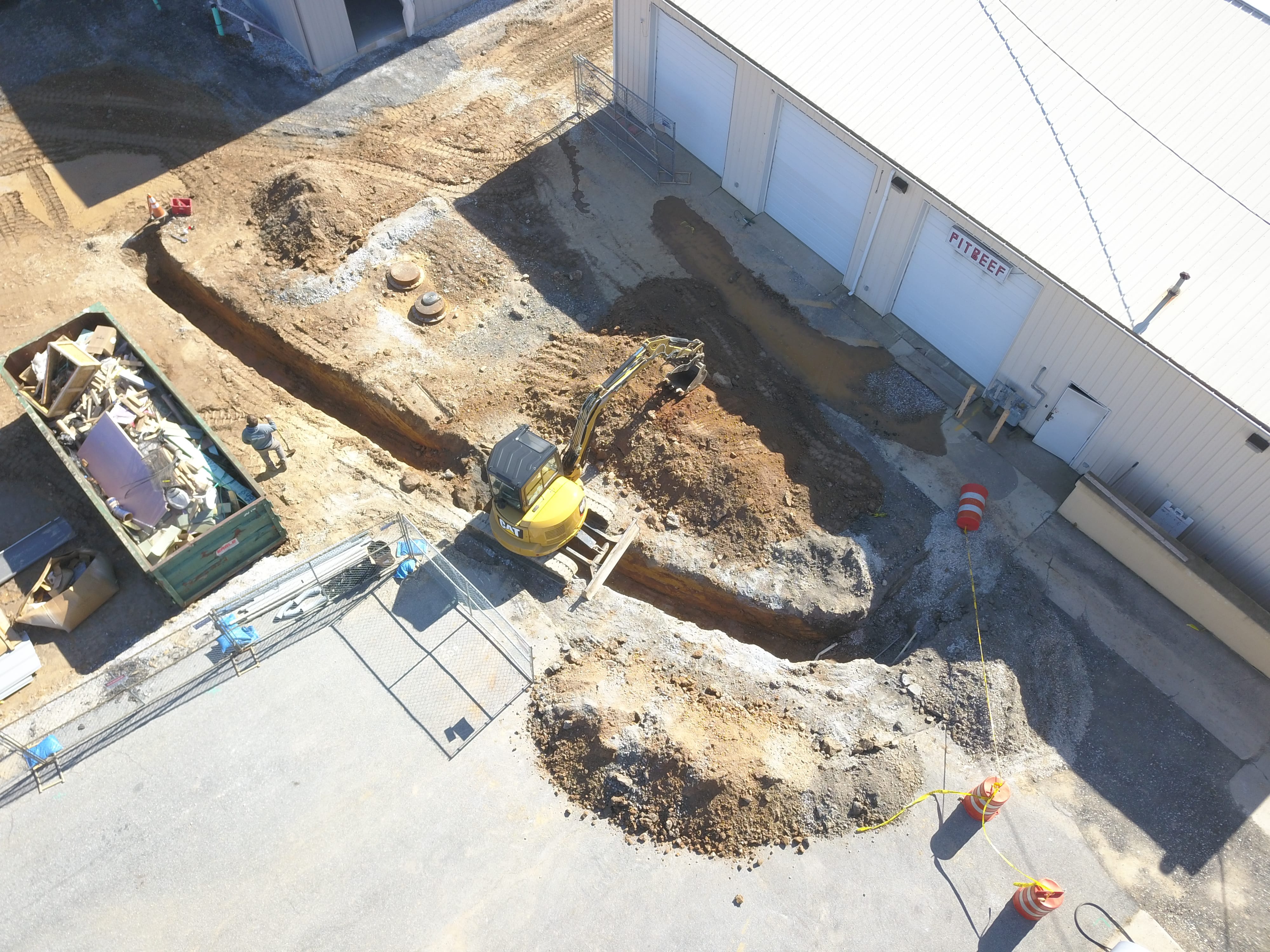 Week of 9/23/22- Keystone has been installing the roof and insultation which is now completed and they are beginning to work on the side walls and Insulation.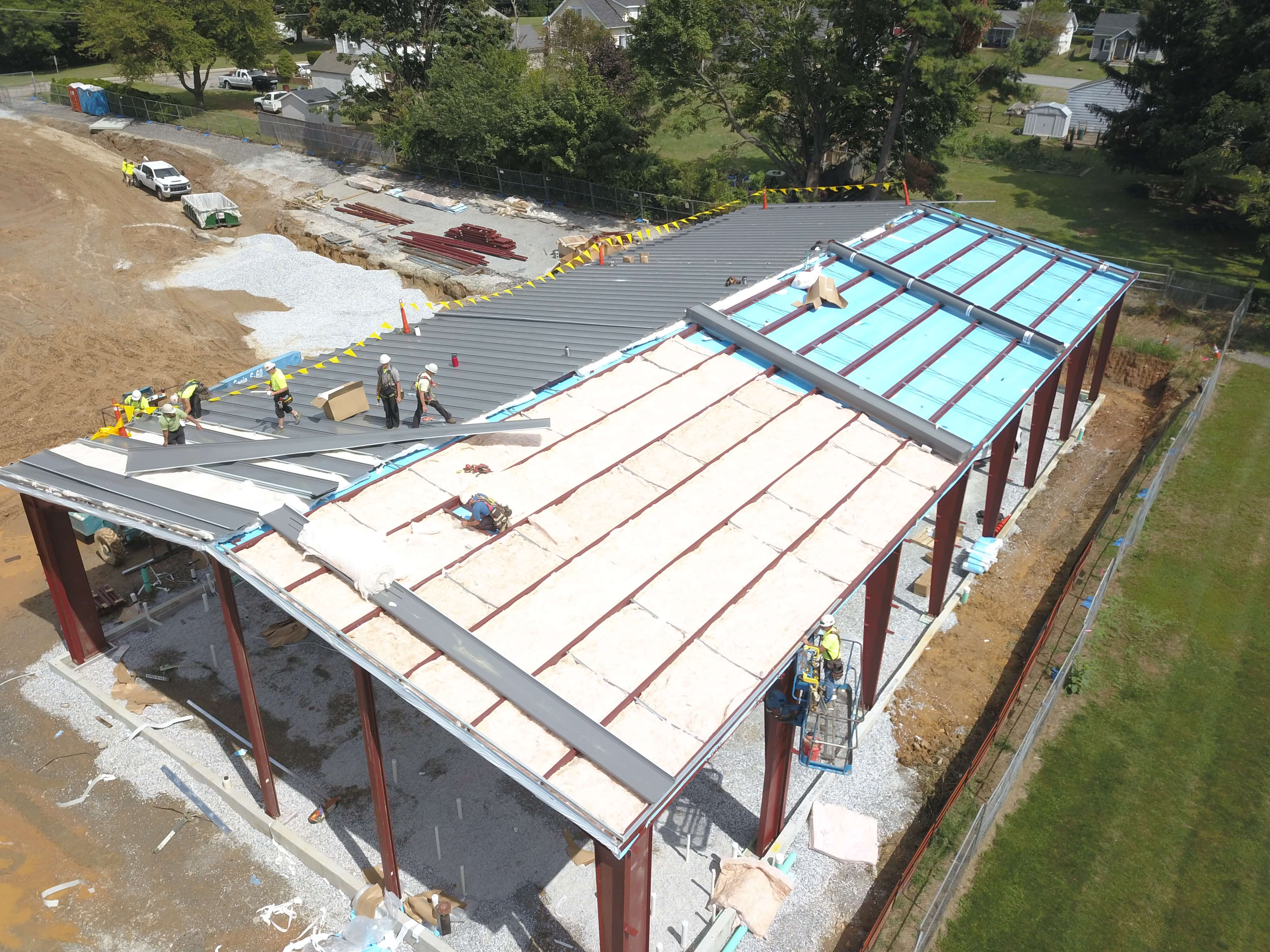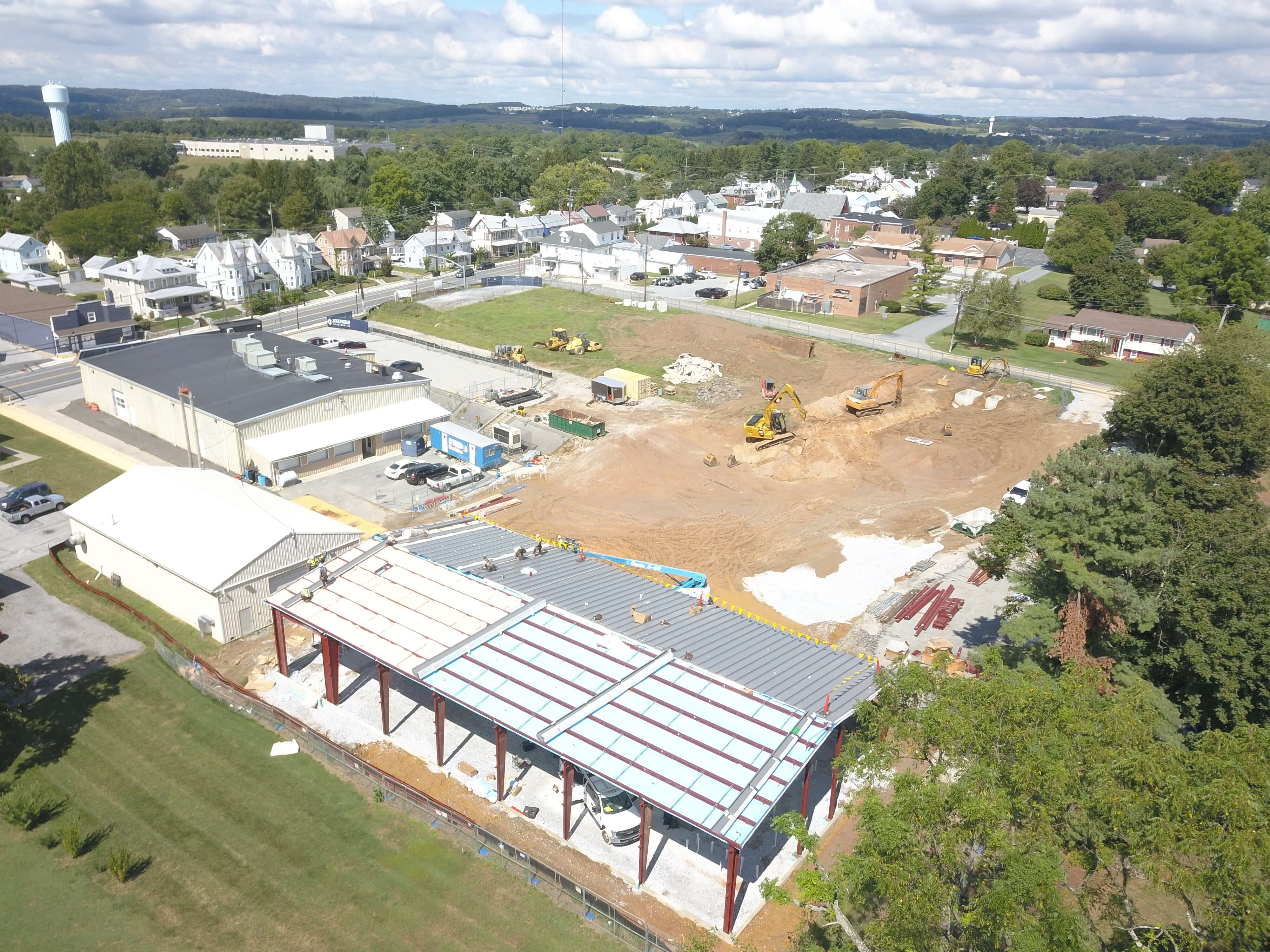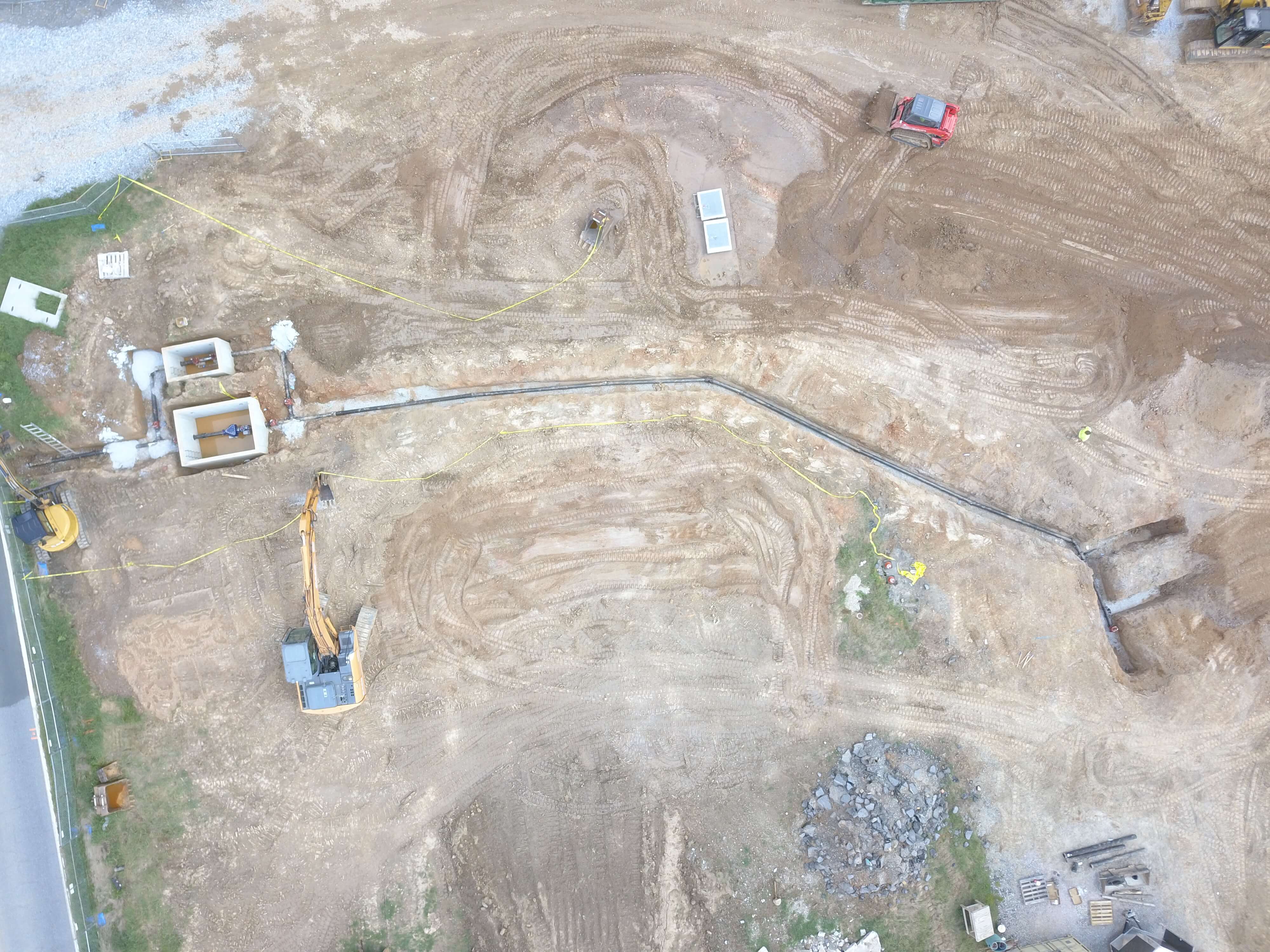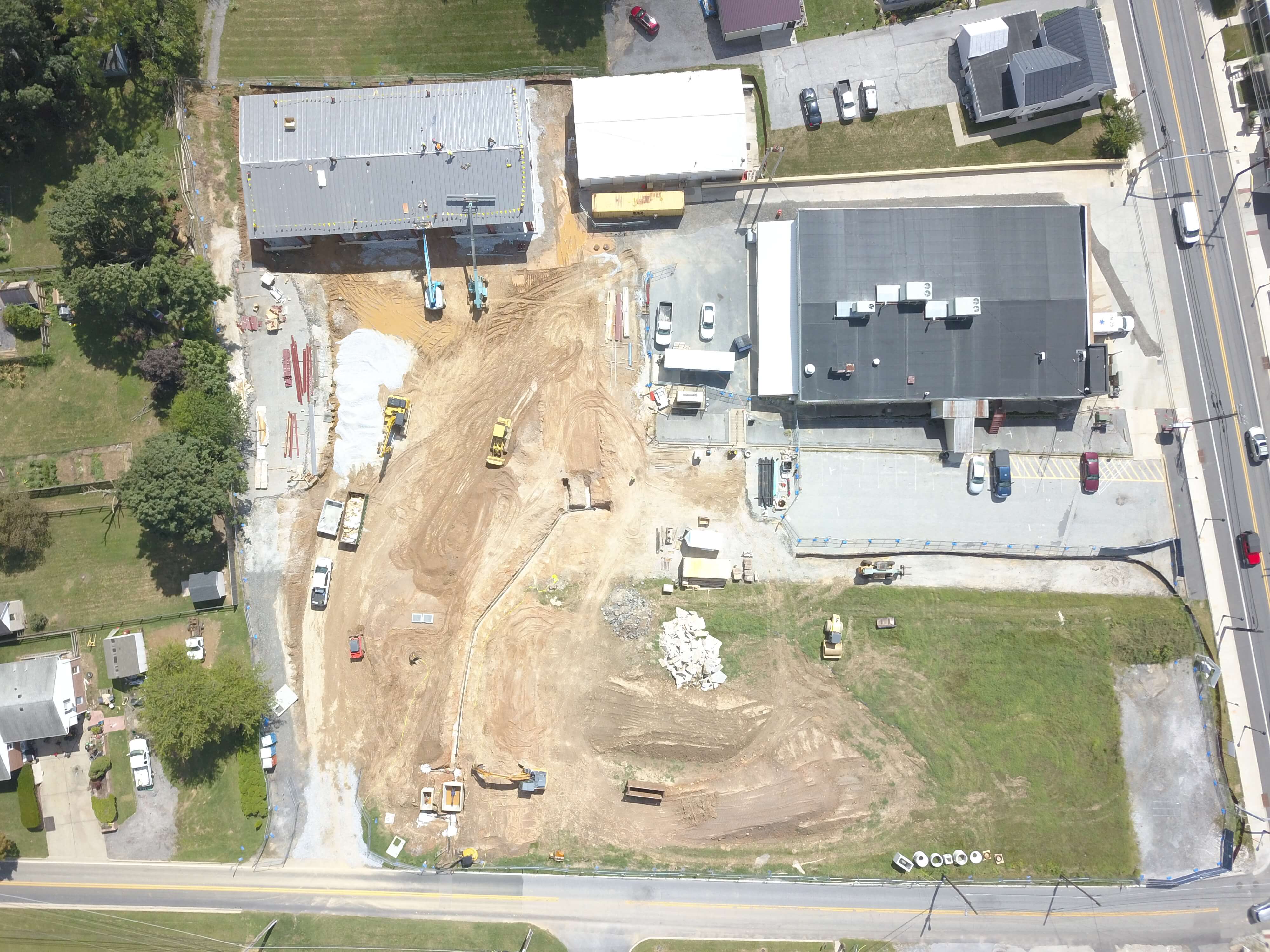 Week of 8/26/22- This week the sewer line to the Event Center is complete and all of the under slab plumbing is completed and the foundation is completed and ready for the erection of the building which will occur on August 30th. We have a targeted date for moving the fire equipment into the building by 2/15/2023 for approximately 10 to 12 months while the main station is built.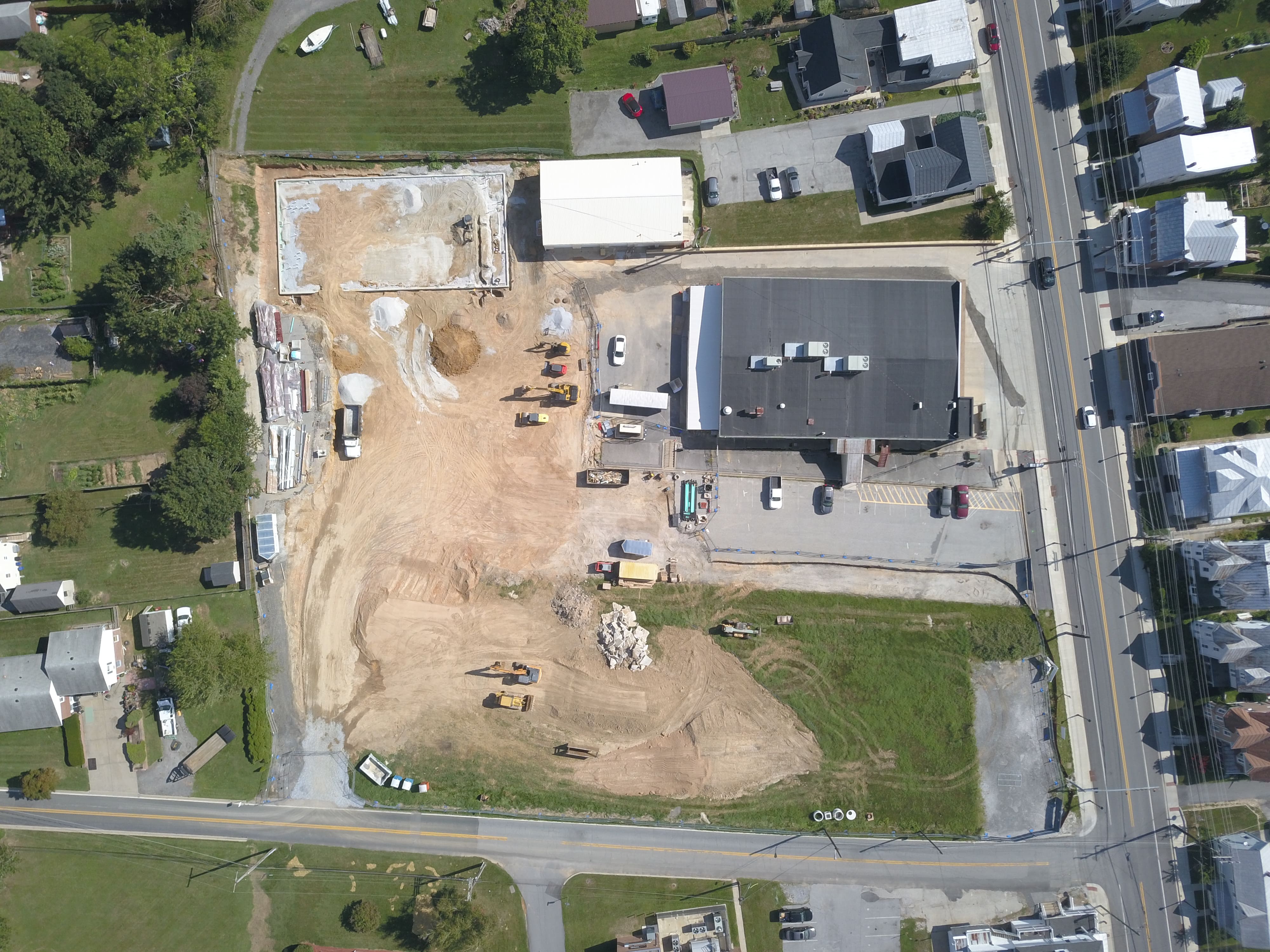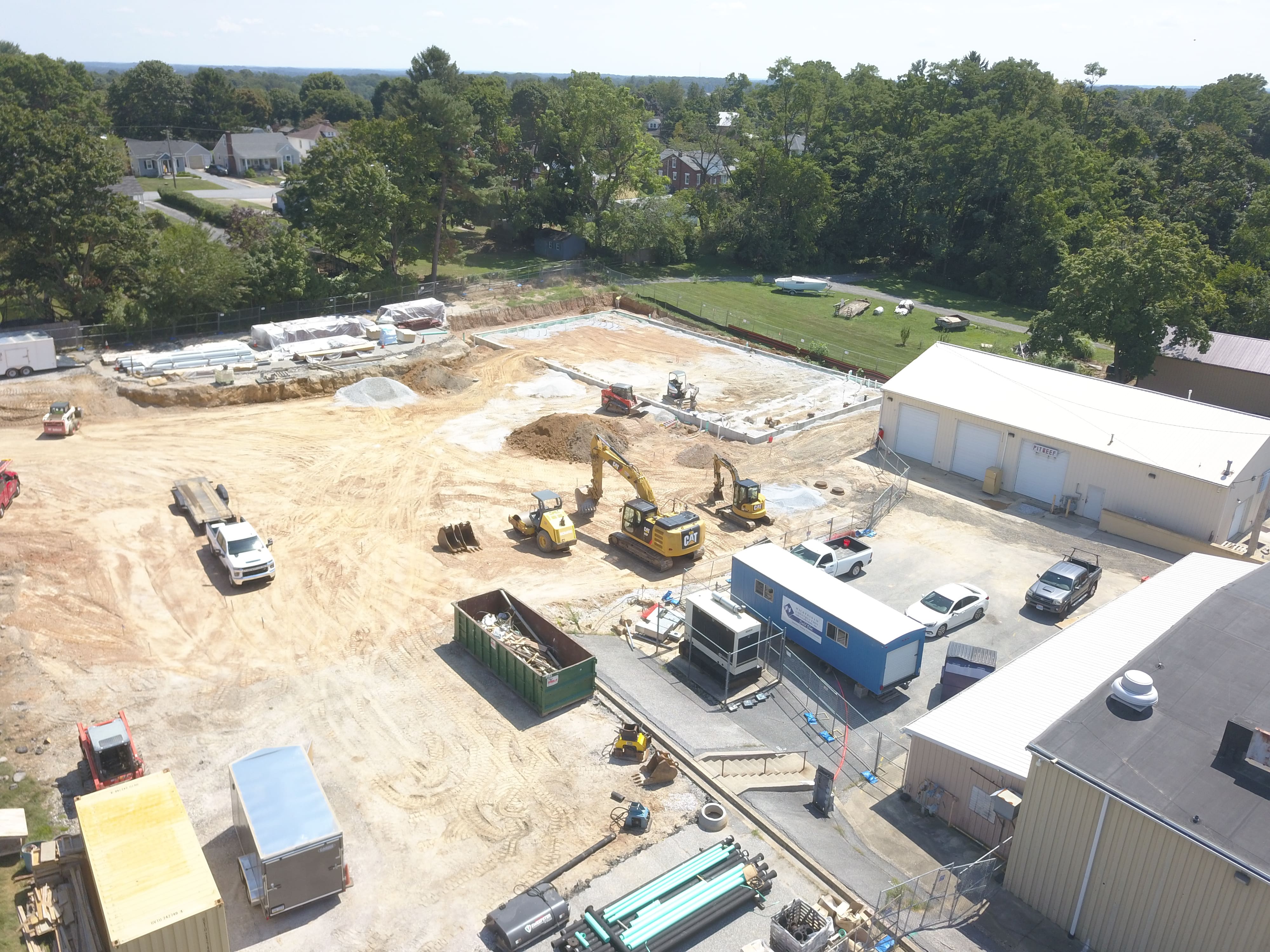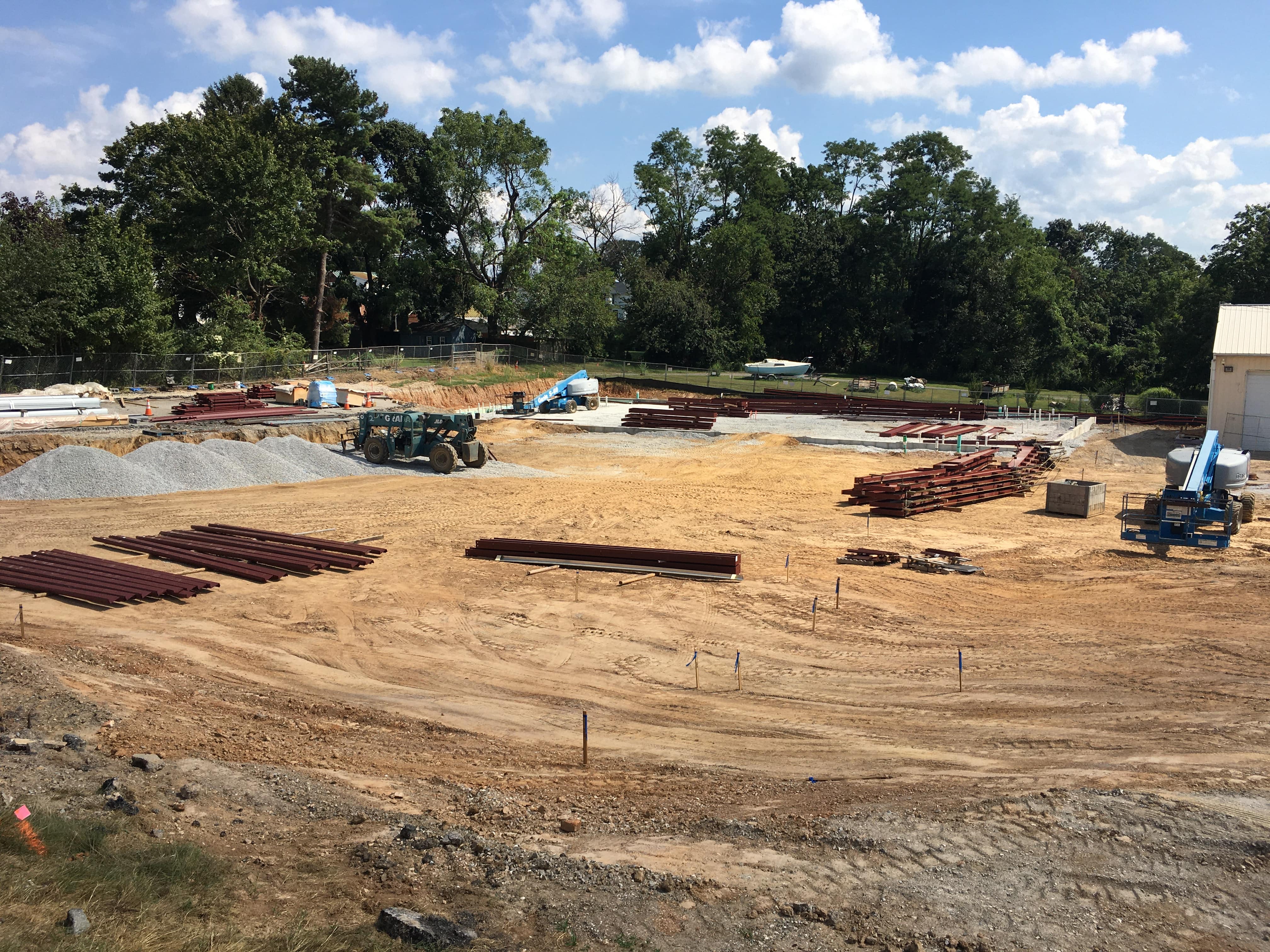 Week of 7/11/22- This week we recieved more materials and began grading for the Temporary fire station / events center.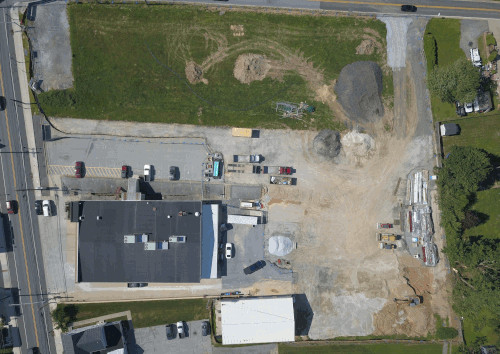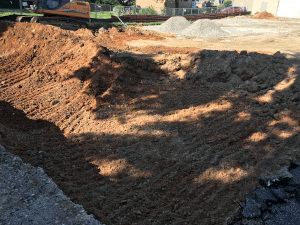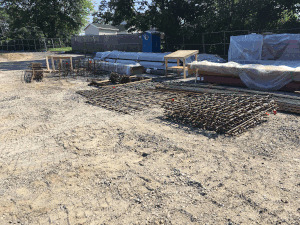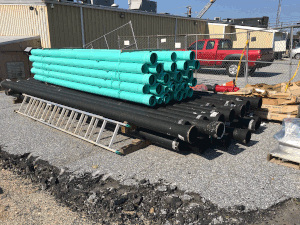 Week of 6/13/22- Construction Began with the installation of the Erosion and Sediment Control and obtaining our Grading permit on June 9, 2022. The stage was removed and the prepping of the site pad for the new Event Center began. The Events Center will serve as a temporary fire house while the new one is built.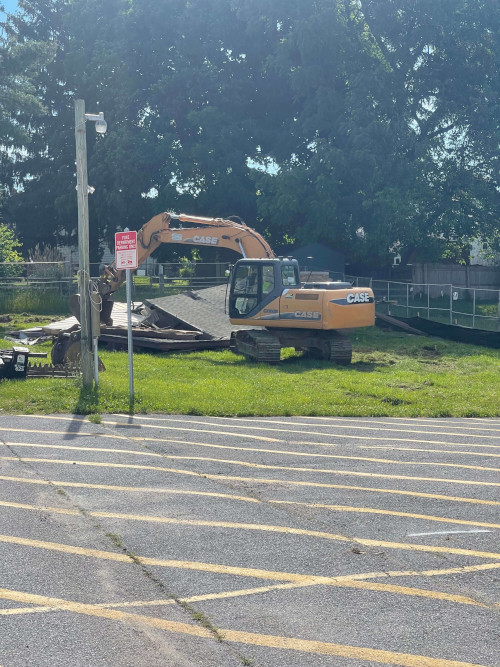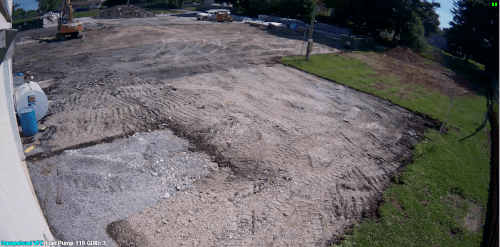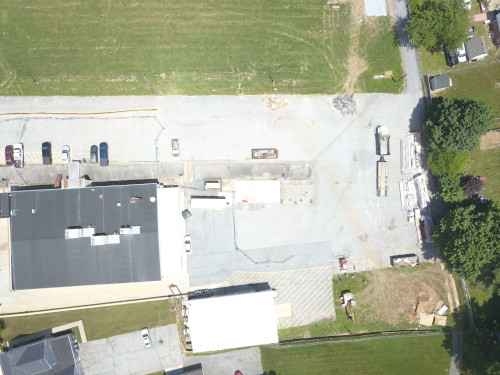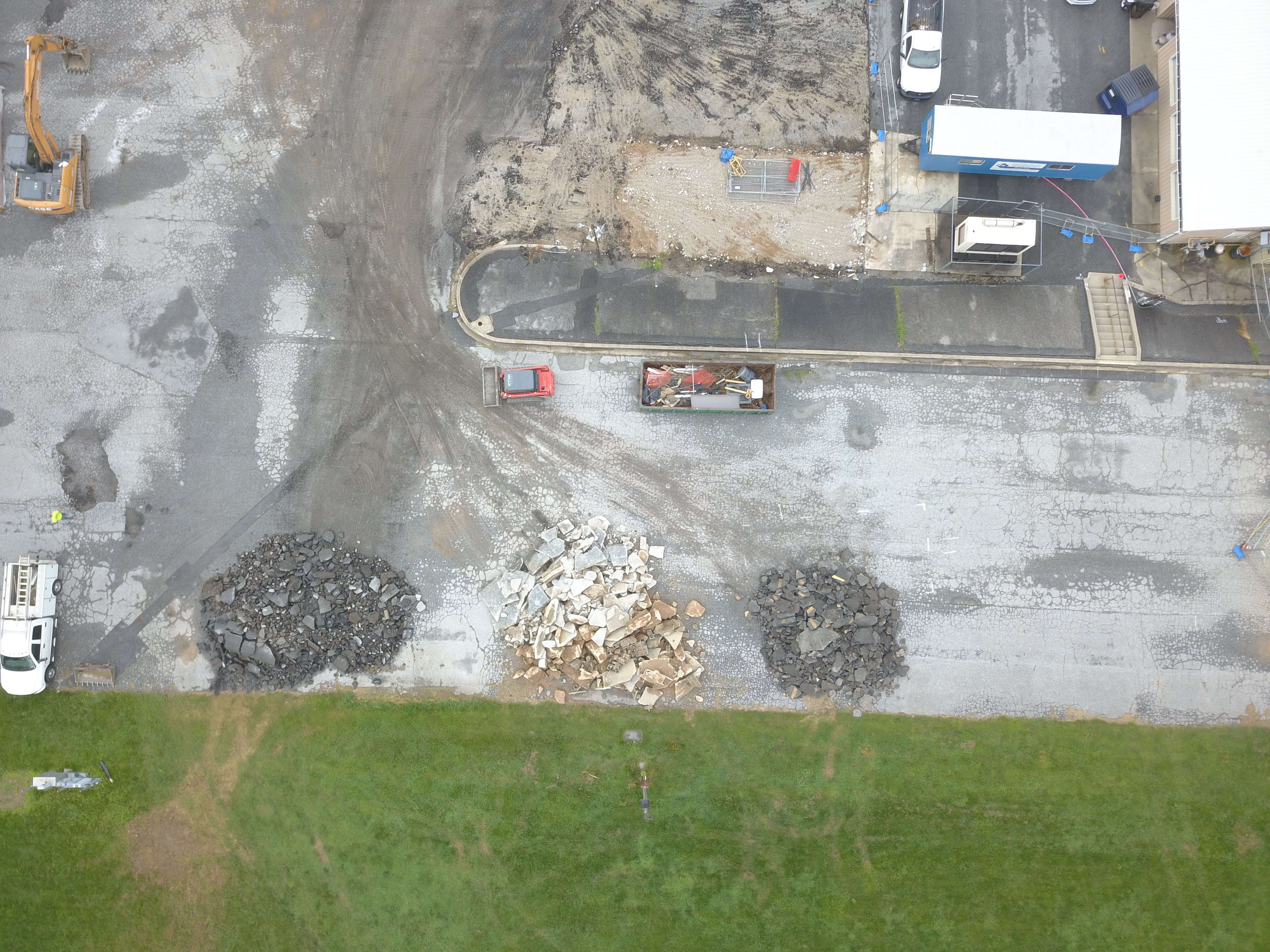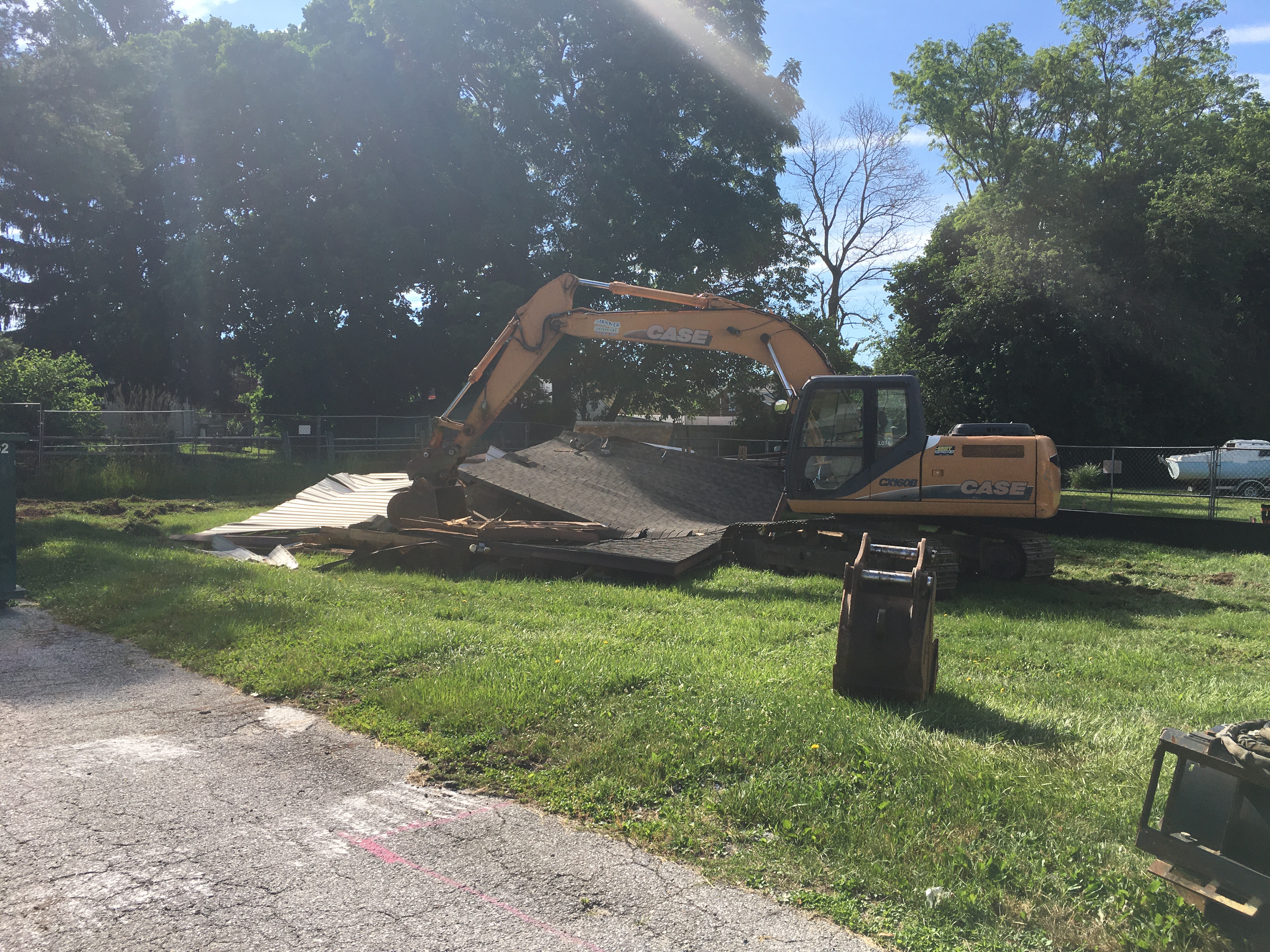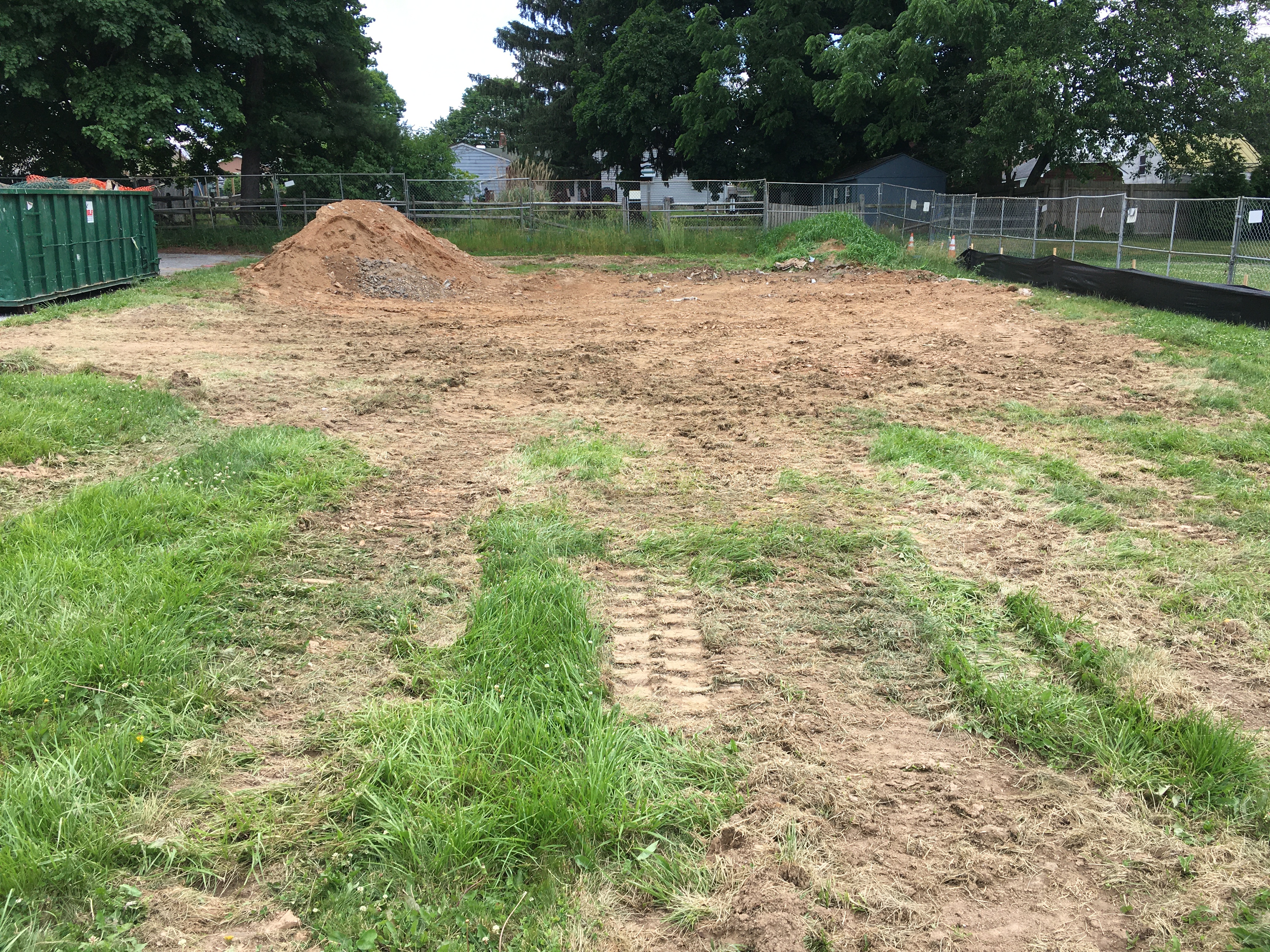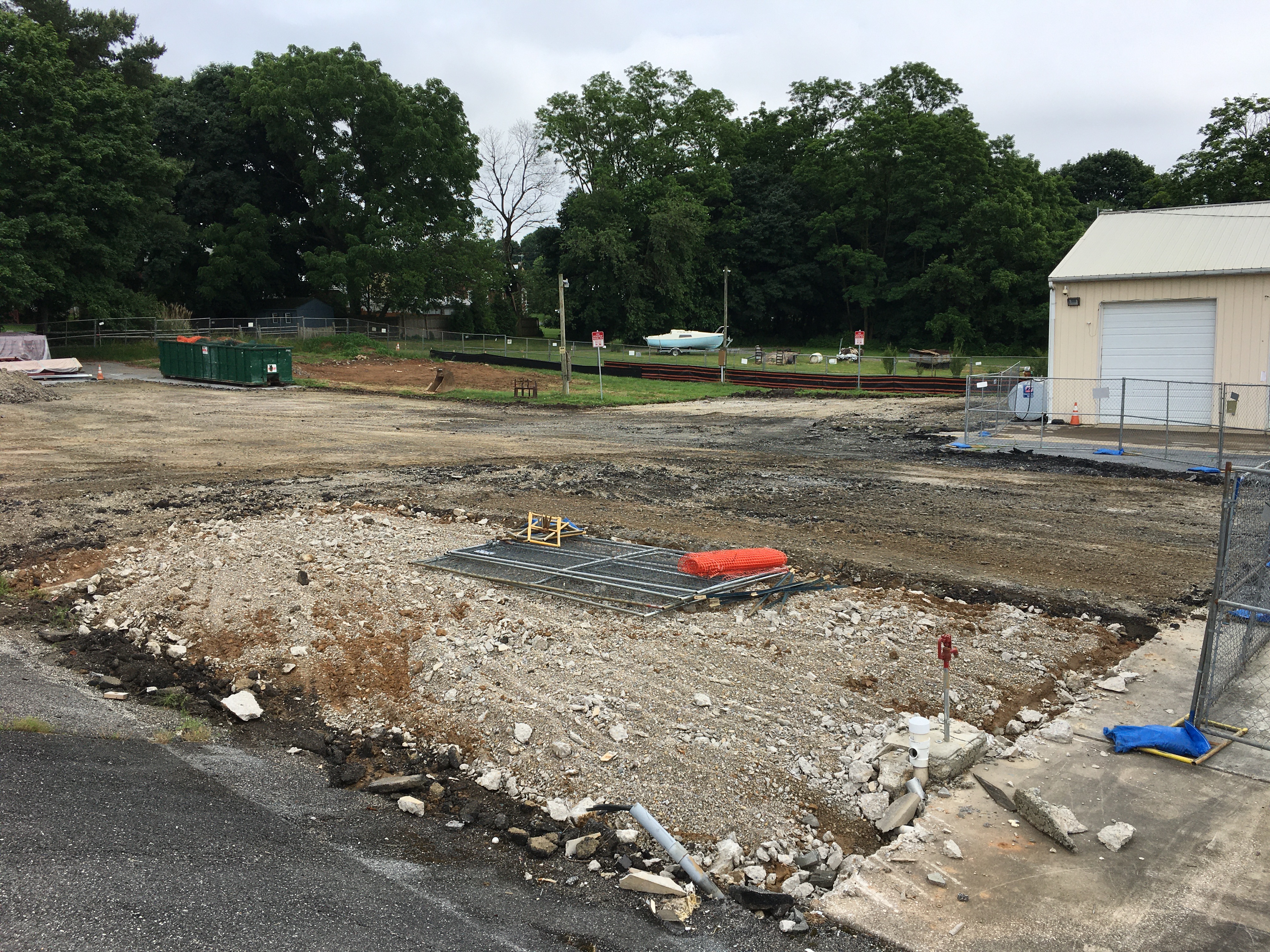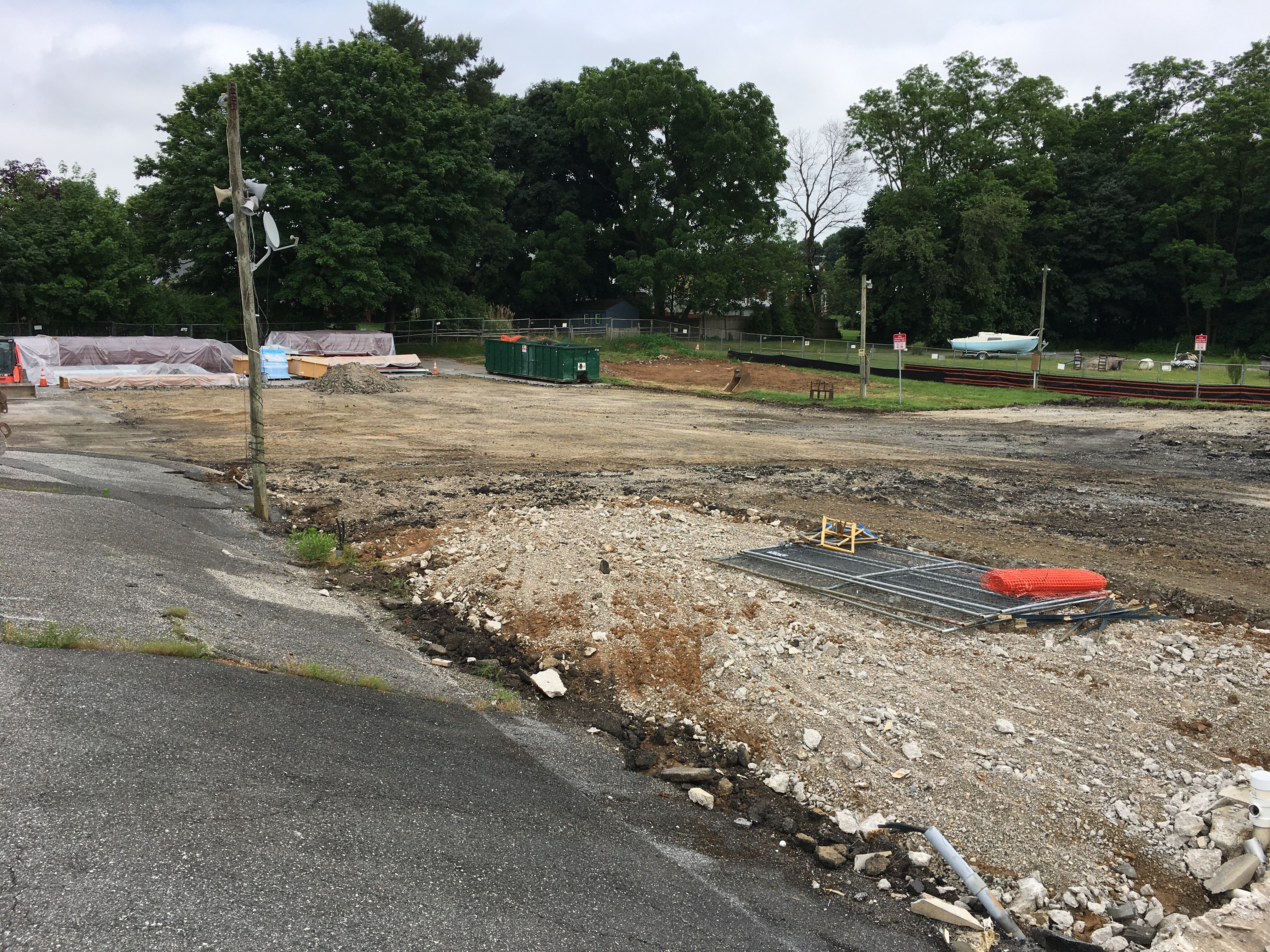 May 4, 2022- Construction trailer and fencing arrive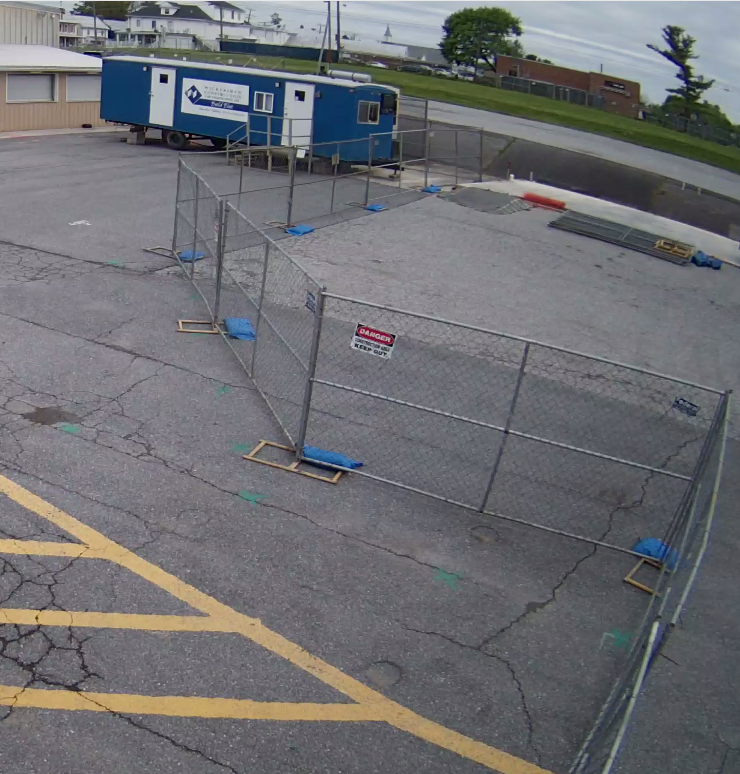 April 18, 2022- Steel arrives for the temporary building / future events center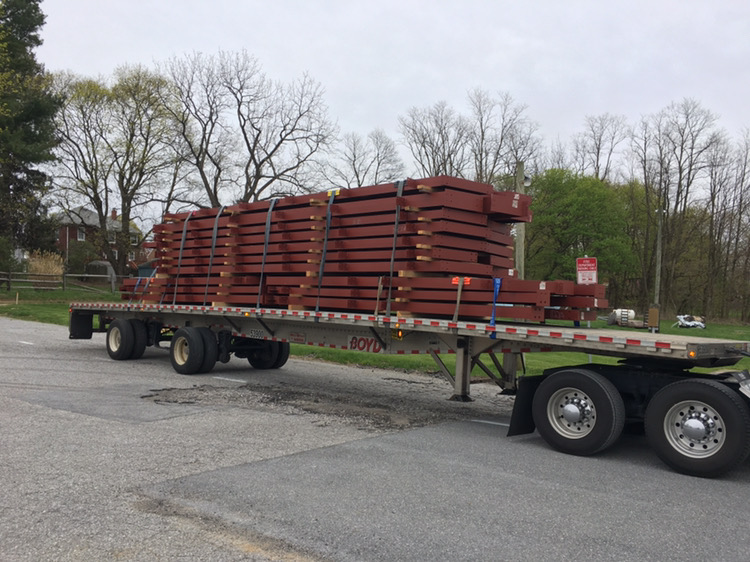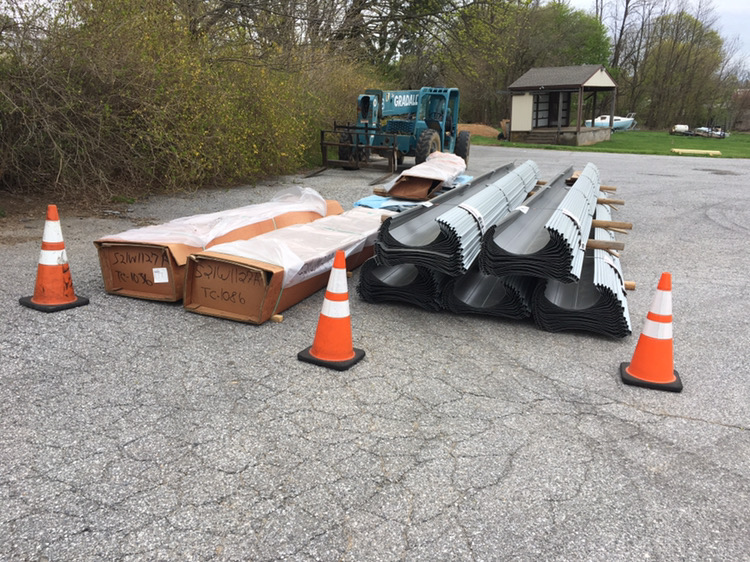 April 4, 2022- Ground Breaking Ceremony was held to kick off the beginning of our multi-year building projects