Hampstead VFC Operational Fund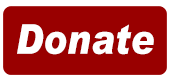 Sep 26, 2023
HVFC Food Truck Tuesday
---

Oct 10, 2023
HVFC Food Truck Tuesday
---

Oct 14, 2023
Sportsman & Cash Bingo
---

Oct 24, 2023
HVFC Food Truck Tuesday
---

Oct 29, 2023
HVFC Bowling for the Firehouse
---

Nov 04, 2023
Fall Dance featuring Eclipse a Journey Tribute Band
---

Nov 08, 2023
HVFC Dining Night out Fundraiser
---

Nov 11, 2023
HVFC Fall Sportsman Drawing
---

Dec 13, 2023
HVFC Dining Night out Fundraiser
---

Dec 17, 2023
HVFC Lunch with Santa
---
View All Events
2023 Responses
Fire
EMS
Jan
58
155
Feb
49
149
Mar
54
131
Apr
61
124
May
49
133
Jun
81
136
Jul
69
141
Aug
71
110
Sep
Oct
Nov
Dec
Total
492
1079
2022 Responses
Fire
EMS
Jan
56
121
Feb
60
104
Mar
54
108
Apr
36
100
May
41
126
Jun
53
124
Jul
85
125
Aug
59
132
Sep
52
109
Oct
55
142
Nov
60
145
Dec
62
164
Total
673
1500
Past Responses
Fire
EMS
2021
604
1440
2020
554
1143
2019
537
1208
2018
551
1390
2017
792
1454
2016
719
1397
2015
812
1410
2014
752
1288
2013
608
1251
2012
619
1366
Web Counters
Website Visitors
Since
January 1, 2019

Visitors Today
Sep 24, 2023

Donate to Our Capital Campaign
New Fire Station and Event Center
Thank you for your support!
We are a 501(c)3 organization
The Hampstead Volunteer Fire Engine & Hose Company No. 1, commonly known as the Hampstead Volunteer Fire Company, is a 501(c)(3) tax-exempt organization under the Internal Revenue Code. All contributions to the fire company are tax-deductible. The Board of Managers, Officers, and the membership of the fire company thank you for your generous contribution and support.