Hampstead VFC Operational Fund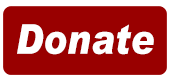 2022 Responses
Fire
EMS
Jan
56
121
Feb
60
104
Mar
54
108
Apr
36
100
May
41
126
Jun
53
124
Jul
85
125
Aug
59
132
Sep
Oct
Nov
Dec
Total
444
940
2021 Responses
Fire
EMS
Jan
51
97
Feb
45
97
Mar
50
131
Apr
36
137
May
35
119
Jun
38
115
Jul
45
101
Aug
64
117
Sep
52
124
Oct
58
136
Nov
58
124
Dec
72
142
Total
604
1440
Past Responses
Fire
EMS
2020
554
1143
2019
537
1208
2018
551
1390
2017
792
1454
2016
719
1397
2015
812
1410
2014
752
1288
2013
608
1251
2012
619
1366
2011
627
1250
2010
617
1296
2009
636
1169
2008
695
1192
Web Counters
Website Visitors
Since
January 1, 2019

Visitors Today
Sep 24, 2022

SILVER SPRING TROPHY AWARDED TO ASHLEY PAULSEN
By Member Sherry Ruby
June 24, 2021
The officers and members of the Hampstead Volunteer Fire Company would like to congratulate Ashley for being awarded the Silver Spring Trophy. The award was established in 1981 by the Silver Spring Volunteer Fire Department and accepted by the Maryland State Firemen's Association (MSFA) Executive Committee. This award is presented each year at the MSFA convention to an individual who does the most in fire prevention for her community. The award is for an individual effort and, therefore, submission of the entry must be for one individual rather than a group or department effort. Ashley, we are very proud of the effort that you are giving to our community to spread the fire prevention message.
You can follow Ashley's activities on the Hampstead Vol Fire Department Fire Prevention Facebook page at the link:
https://www.facebook.com/hampsteadmdvfdfireprevention
Madison swiney
December 13, 2021 at 9:20 PM
Yayyyy Ashley !!! Congratulations!!!