The Hampstead Volunteer Fire Company employs full time EMS crews (ALS staffing), as well as one full time engineer supplemented by part time staffing. The EMS crews work a four on, four off swing shift configuration, and the engineer works all day work (Mon. - Fri.).
The fire company is now accepting resumes for:
Full Time ALS Provider
Part-Time ALS Provider
Part-Time BLS Provider / Firefighter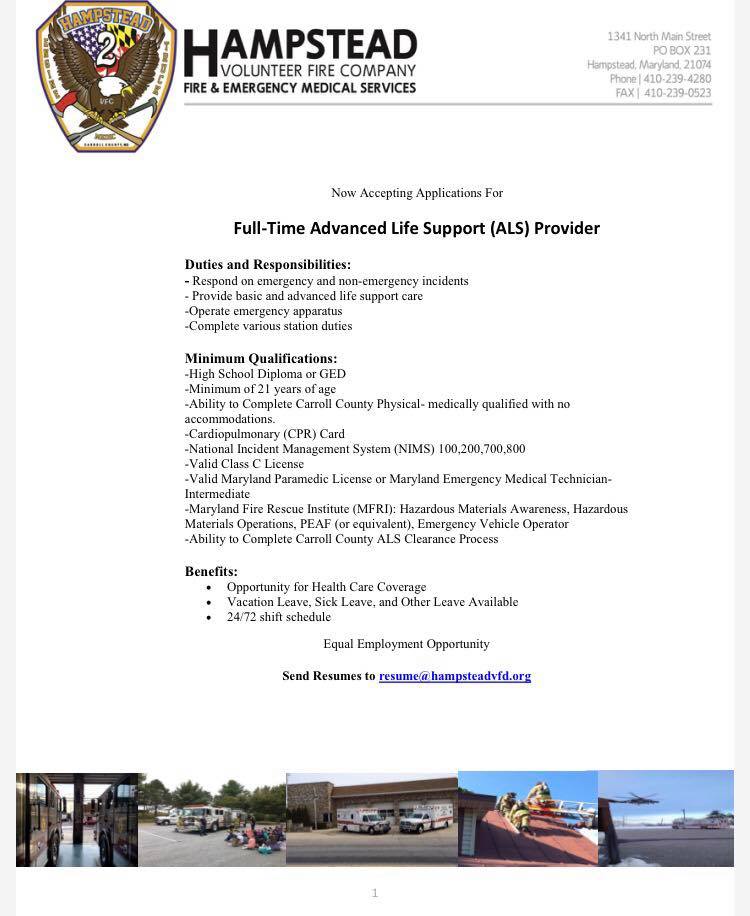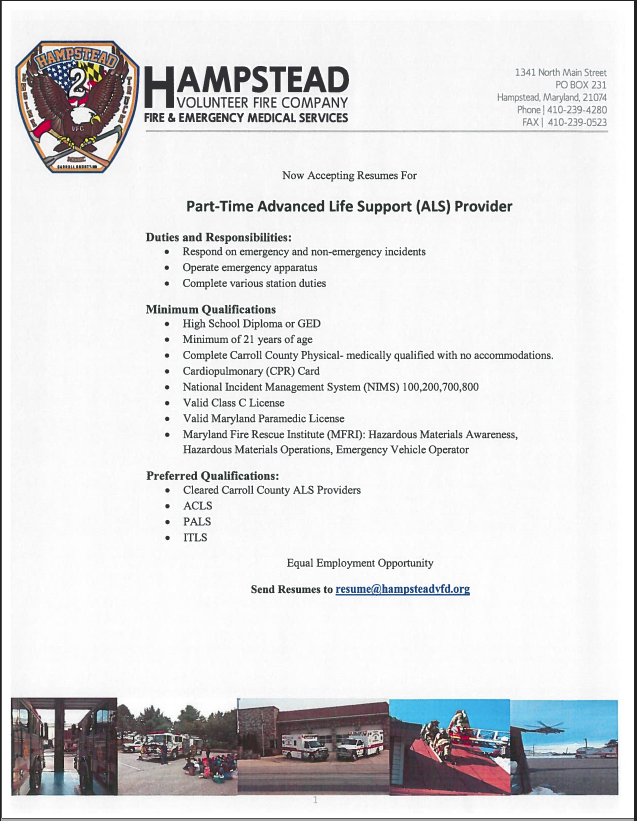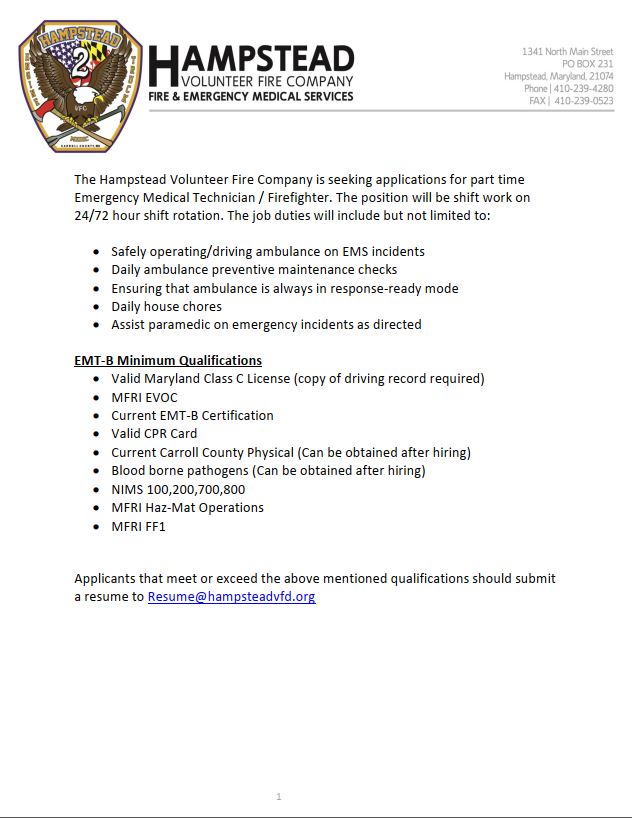 The Hampstead Volunteer Fire Engine & Hose Company No. 1 is an equal opportunity employer.