C

A

R

N

I

V

A

L
---
Monday, August 7th - Saturday, August 12th
FAMILY FUN FOR EVERYONE!
Food, Music, Rides, Raffles, Games, and Much More!
---
Location
The carnival will be held on the parking lot of Coppermine Pantherplex.
1400 Panther Drive Hampstead, MD 21074
---
Delicious Food Served Nightly
Monday through Saturday starting at 6 PM
(Sorry - there will be no platters this year, but there will be plenty of food stands available)
---
Great Music
Monday - DJ Jamin Jason
Tuesday - Hayden Shaw and Friends (Country / Bluegrass)
Wednesday - Bootleg (Classic Rock, Blues, & Country)
Thursday - Eclipse (Journey Tribute Band)
Friday - Smokin Crow (Southern Rock, Outlaw Country, Hard Rock Band)
Saturday - Stone Country
---
50/50 Drawing (Permit # 139)
1 for $1 6 for $5 25 for $20
Weeknight Drawings winners receive $50 ($100 if in person)
Grand Prize Drawing (Need not be present to win)
Saturday, August 12 2023 10:30 PM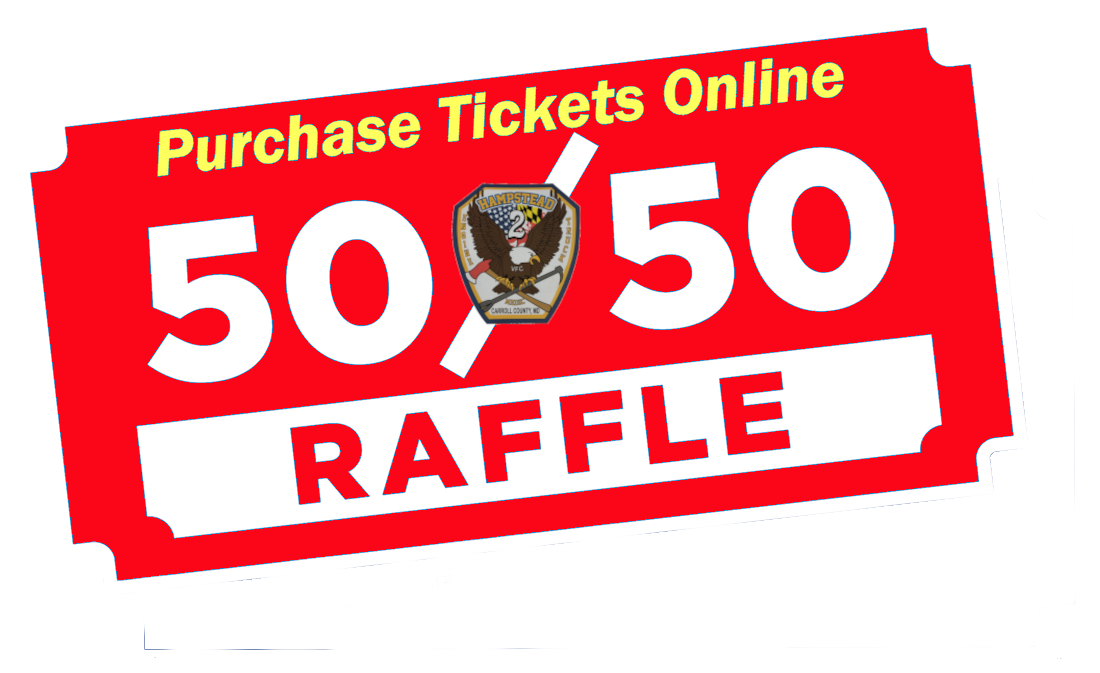 Tickets Donated by: Harbor Heating & Air Condition
---
Spectacular Rides 6 PM to 11PM
We are proud to announce that we have signed with Rosedale Attractions and Shows
They will provide us with great rides and games for the week.
Ride All Night - $30 Monday, Tuesday, Wednesday
We will be offering pre-sale ride-all-night wristbands for $20.
The pre-sale wristbands will be good for Monday, Tuesday, or Wednesday, only. (Raindate is Thursday)
Thursday, Friday and Saturday there are no ride all night bracelets and rides require individual tickets
Pre-sale wristbands online sales will be from July 5th - July 31st
In order to Redeem online Pre-sale wristbands, photo ID is required

Pre-sale wristbands onsite sales will be at the fire station on
Evenings 6pm - 8 pm July 11, 13, 18, 20, 25, 27 Aug 1, 3
---
Fireman's Parade
Regretfully - No Parade This Year
The Board of Managers has met with various officials to explore potential routes for the annual parade. After much discussion, it became apparent that weight restrictions on Panther Drive and State Highway Administration restrictions on the use of route 482 will prevent us from having a parade this year.
---
ATM (money machine) on site for your convenience.
Ride ticket booth only accepts Cash / Visa / MasterCard.
---
PARKING & ADMISSION are FREE
Plenty of Parking at the former North Carroll High School
No Shuttle Busses Required
BRING THE WHOLE FAMILY!
(Sorry - No Pets Allowed)