Hampstead VFC Operational Fund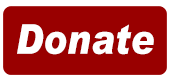 2023 Responses
Fire
EMS
Jan
58
155
Feb
49
149
Mar
54
131
Apr
61
124
May
49
133
Jun
81
136
Jul
69
141
Aug
71
110
Sep
49
114
Oct
55
130
Nov
Dec
Total
596
1323
2022 Responses
Fire
EMS
Jan
56
121
Feb
60
104
Mar
54
108
Apr
36
100
May
41
126
Jun
53
124
Jul
85
125
Aug
59
132
Sep
52
109
Oct
55
142
Nov
60
145
Dec
62
164
Total
673
1500
Past Responses
Fire
EMS
2021
604
1440
2020
554
1143
2019
537
1208
2018
551
1390
2017
792
1454
2016
719
1397
2015
812
1410
2014
752
1288
2013
608
1251
2012
619
1366
Web Counters
Website Visitors
Since
January 1, 2019

Visitors Today
Nov 29, 2023

Did your power flicker or go out today?
By Hampstead Volunteer Fire Company
February 23, 2023
This pole fire was the cause at Hanover Pike and Trenton Mill Road. Engine 21 and Brush 25 responded and handled the situation.
While we were operating on this call, our other engine was alerted for an auto accident on RT. 482 , our medic unit handled a medical emergency and our truck was alerted for a shed fire in Manchester. To adequately staff all of this apparatus we needed to have 14 members. We responded to these calls with 8 members.
Would you like to help your community? We are always looking for members. No training or experience necessary. Click the following link to apply http://www.hampsteadvfd.org/content/recruit/