Hampstead VFC Operational Fund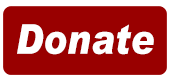 Sep 26, 2023
HVFC Food Truck Tuesday
---

Oct 10, 2023
HVFC Food Truck Tuesday
---

Oct 14, 2023
Sportsman & Cash Bingo
---

Oct 24, 2023
HVFC Food Truck Tuesday
---

Oct 29, 2023
HVFC Bowling for the Firehouse
---

Nov 04, 2023
Fall Dance featuring Eclipse a Journey Tribute Band
---

Nov 08, 2023
HVFC Dining Night out Fundraiser
---

Nov 11, 2023
HVFC Fall Sportsman Drawing
---

Dec 13, 2023
HVFC Dining Night out Fundraiser
---

Dec 17, 2023
HVFC Lunch with Santa
---
View All Events
2023 Responses
Fire
EMS
Jan
58
155
Feb
49
149
Mar
54
131
Apr
61
124
May
49
133
Jun
81
136
Jul
69
141
Aug
71
110
Sep
Oct
Nov
Dec
Total
492
1079
2022 Responses
Fire
EMS
Jan
56
121
Feb
60
104
Mar
54
108
Apr
36
100
May
41
126
Jun
53
124
Jul
85
125
Aug
59
132
Sep
52
109
Oct
55
142
Nov
60
145
Dec
62
164
Total
673
1500
Past Responses
Fire
EMS
2021
604
1440
2020
554
1143
2019
537
1208
2018
551
1390
2017
792
1454
2016
719
1397
2015
812
1410
2014
752
1288
2013
608
1251
2012
619
1366
Web Counters
Website Visitors
Since
January 1, 2019

Visitors Today
Sep 24, 2023

HVFC Participates in Shiloh Middle School's 9/11 Remembrance Ceremony
By Chief Troy Hipsley
September 9, 2022
Members were honored to participate in Shiloh Middle Schools ceremony of remembrance this morning. Students placed a flag in remembrance of each of the 2,977 killed on 9/11. Chief Hipsley accepted a Freedom Flag that was presented to Shiloh Middle School (one of only 31 in the country and the only one in the state of MD) by the Freedom Foundation for their work in remembering 9/11. Due to a recent policy change the school is unable to fly the flag at the school. The flag will proudly be flown during the month of September in front of our station. Feel free to stop by our station to visit the flag. For more information on the Freedom flag visit www.freedomflagfoundation.org



Student Ryan Carroll places a flag in remembrance of the victims of 9/11. He was assisted by his father Assistant Chief Jeff Carroll.




A section of steel from the 94th floor of the World Trade Center sits on the bumper of Engine 21 for students to see.




Teacher Mike Chrvala presents Chief Hipsley the Freedom Flag that was awarded to Shiloh Middle School.




The Freedom Flag is now proudly flown in front of Station 2 for the month of September.