Hampstead VFC Operational Fund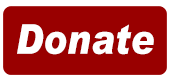 2023 Responses
Fire
EMS
Jan
58
155
Feb
49
149
Mar
54
131
Apr
61
124
May
49
133
Jun
81
136
Jul
69
141
Aug
71
110
Sep
49
114
Oct
55
130
Nov
Dec
Total
596
1323
2022 Responses
Fire
EMS
Jan
56
121
Feb
60
104
Mar
54
108
Apr
36
100
May
41
126
Jun
53
124
Jul
85
125
Aug
59
132
Sep
52
109
Oct
55
142
Nov
60
145
Dec
62
164
Total
673
1500
Past Responses
Fire
EMS
2021
604
1440
2020
554
1143
2019
537
1208
2018
551
1390
2017
792
1454
2016
719
1397
2015
812
1410
2014
752
1288
2013
608
1251
2012
619
1366
Web Counters
Website Visitors
Since
January 1, 2019

Visitors Today
Nov 29, 2023

Guestbook
Welcome to the Hampstead Volunteer Fire Company Guestbook. Your feedback is important to us. Feel free to leave your comments.
| | |
| --- | --- |
| Page of 3 [ Back | Next ] | Records 31 - 60 of 79 |
Signed on November 10, 2008 at 1:02 AM
Guest Name:
Bobby Naylor
Location:
San Diego, CA
Comments:

Great site!!!
I lived in Hampstead for most of my childhood and especially remember all of the older fire engines that were on-line. The "Historical" photos section that you have posted is one of my favorites sites. It brought back some great memories of how wonderful the town of Hampstead still is. Good luck to all and keepup the great work. Also, congratulations to Richard Yingling for making Chief. I went to school with him when I lived there.
Signed on September 24, 2008 at 9:06 AM
Guest Name:
Bernd
Rank/Title:
DFC
Web Address:
www.ffgattendorf.org/
Location:
Gattendorf, AUSTRIA
Comments:

Very good site - really interesting to see, how the volunteer firefighters in the states do their job. Best wishes and and greetings from good old europe. Bernd
Signed on September 23, 2008 at 8:32 AM
Guest Name:
matt grimes
Rank/Title:
junior
Comments:

good job juniors at training day this year
Signed on September 22, 2008 at 6:11 PM
Guest Name:
Bob Bonney
Location:
Fredericksburg, VA.
Comments:

I lived in Hampstead from 1956 until 1974. I looked at the historical pictures and remember Doug Bare very well. When we were in the 5th grade at Hampstead Elementary he would jump up out of his seat at the sound of the siren. If he is still around, tell him I said hi.
Another picture of the Miss Fire Protection said unknown, she was my neighbor on Upper Beckleysville Rd., I know her last name was Baker. I'm sure someone has brought this to your attention before.

Also Jay Anderson was the Assistant Scout Master for Troop 344. I'am amazed at the growth of Hampstead since I left, I try to get up there at least once a year. Well keep up the good work.
Signed on August 18, 2008 at 9:02 PM
Guest Name:
C.J
Rank/Title:
Firefigther
Location:
suffolk,va
Comments:

hey Guy!!! Great site keep up the good work saving lifes.
Signed on June 10, 2008 at 10:44 PM
Guest Name:
Jake Beckman
Rank/Title:
junior
Location:
Lawrenceburg,TN
Comments:

I really like the website.I also would like to know what ur juniors do for fundraisers.
Signed on May 09, 2008 at 1:43 PM
Guest Name:
Jason Howard
Web Address:
www.jwhowarddesign.com
Location:
Hampstead
Comments:

Hello, my name is Jason Howard and I live right up the street at 4120 Upper Beckleysville Rd. On May 11th of 2006 @ 5:15pm I was hit head on by a drunk driver at 482 and Brilhart Mill Rd. You good folks along with Manchester's folks saved my life and my right leg which was pretty much trashed in the accident.
Pete (sorry cant remember last name) Dave Newman and Wayne Vandoman were the medics that cared for me "among others I am sure", I got a chance to meet them after my accident and had the opportunity to thank them. I met Pete again a few months ago when he took my daughter to CCGH from Shiloh when she had a feberal seizure. Now everyone in our household has gotten a ride in the past 5 years.

On a side note, my wife (Terri) and I had tried for about 8 years to have a child, at one time we got close but my wife had a tube burst that almost killed her. We gave up not long after that and decided we were getting to old to have children anyway. Well 2 weeks after your good people saved me, my wife confirmed that she was pregnant. My little girl (Gracie Ray Howard) was born January 19th of 07'

I simply cant tell you how grateful I feel right now as I write this, to know that my little girl was almost without having a father, and my wife without having a husband, not to mention I would have missed out on the one thing I knew I always wanted....

I tried to send you a Christmas card but the info@ mailbox is full.

p.s. I notice that your News postings on your website don't go back as far as my accident date. If you have any photos of the accident I would like to have copies if at all possible. I know it seems like a strange request but I don't remember much short of my ride to shock trauma. If I could have video of my surgeries I would have them as well, so you see I'm just curious and a little weird I guess. Thanks!
Signed on April 28, 2008 at 12:03 PM
Guest Name:
eileen
Location:
hampstead, md
Comments:

I want to thank the volunteers for such a fast response and excellant attention you gave us at a hit and run accident on Shiloh rd this weekend. It is nice to know we can count on you!
Signed on April 12, 2008 at 4:12 PM
Guest Name:
sherri
Location:
reisterstown
Comments:

Hi guys:

Thanks for rescuing me from a serious MVC in May 2001 on Blackrock Road near Benson Mill. Thank God for our great EMS system in the state of Maryland; you guys are the best
Signed on March 30, 2008 at 8:40 PM
Guest Name:
Alex
Rank/Title:
FF
Web Address:
www.nwfd10.org
Location:
NEW WINDSOR
Comments:

nice site
Signed on March 14, 2008 at 9:58 PM
Guest Name:
Adam Pallmer
Rank/Title:
Jr. Firefighter/Presdent of the Jr. Firefighters
Web Address:
www.mvfc4.org
Location:
Monroeville, PA.
Comments:

Awesome site guys and I'm in love with your rigs, Seagrave's are the best! Again awesome site!

Stay Safe,
Adam Palmer
Signed on March 09, 2008 at 5:06 PM
Guest Name:
Lauren Renehan
Rank/Title:
former junior member at hampstead
Location:
Maryland
Comments:

Hey Guys!
The website looks amazing!!
To the Juniors: Zach and I are so proud of you guys, keep up the good work; if you guys ever need any help with anything please let us know.
Signed on February 19, 2008 at 7:21 PM
Guest Name:
Brian Sabol
Rank/Title:
asst.chief
Location:
MorrisTwp.Vol. fire co.
Comments:

very nicely done site
Signed on February 17, 2008 at 6:52 PM
Guest Name:
paul le blanc
Rank/Title:
engineer
Location:
HALIFAX REG FIRE & EMERGENCY,NOVA SCOTIA
Comments:

SAW SOME OF YOUR RIGS AT FIREHOUSE EXPO A FEW YEAR'S AGO.
Signed on January 27, 2008 at 12:47 AM
Guest Name:
Rusty
Rank/Title:
Charter Chief
Location:
Norrisville, Harford County
Comments:

Great website, the old photos are really great. Keep up the good work and keep Charles in line. Be Safe....
Signed on January 27, 2008 at 12:11 AM
Guest Name:
Tyler Cannon
Location:
North Carolina
Comments:

Hey guys, I think you all are awesome!! I have watched every one of your youtube vids. I like the apparatus too...ALL SEAGRAVES!!...that's the only way to go :>)

Keep up the good work,

-Tyler
Signed on January 11, 2008 at 4:56 PM
Guest Name:
bob
Location:
york pa
Comments:

hi great site hope you guys update yr siite. just wondering did you get medic 29 back from being stolen the other day at hospital thankssss
Signed on October 01, 2007 at 7:19 PM
Guest Name:
Andrea Bakalyar
Rank/Title:
Eden Turfgrass
Location:
Upperco, MD
Comments:

After working in Chattanooga and Knoxville, Tennessee for 7 years, I enjoyed the opportunity to return to the community I was raised in this Spring. I enjoyed the many activities and traditions I had always took part in before moving away; the Hampstead Carnival was one of those events. This year I was able to bring my 5 year old nephew out to one of the many ride nights and it was great to see how little the Fireman's Carnival has changed, perhaps a perspective that only one who has been away for too long can appreciate, but you all did a great job! Glad to be home!!
Signed on September 21, 2007 at 1:18 PM
Guest Name:
Amber Myrick
Rank/Title:
EMT/FIREFIGHTER at SFDFD
Web Address:
www.sykesvillefire.org
Comments:

Hey guys! Great videos!
Just wanted to drop by and say hey and that you have an awesome site. Thanks for saving lives up there in Hampstead!
Signed on August 12, 2007 at 12:39 PM
Guest Name:
Kristen G.
Rank/Title:
dog groomer/kennel operator
Location:
Hampstead
Comments:

Nice website. I love the fact that you have so many ride nights this year for the carnival!
Signed on July 25, 2007 at 8:47 PM
Guest Name:
Angie L
Rank/Title:
FFII/EMT
Location:
Grasonville MD
Comments:

Nice website, use to live up that way, still visit, keep up the good work and check out our website gvfd2.com We are station 2 in Queen Anne's Co.
Signed on July 15, 2007 at 10:02 PM
Guest Name:
matze
Rank/Title:
firefighter
Web Address:
www.mrn-blaulichter.de
Location:
germany
Comments:

very good site with many informations!!! if you want do look german fire trucks look here: www.mrn-blaulichter.de. If you want you can make a link on your site!
Signed on July 05, 2007 at 10:02 PM
Guest Name:
mattroutledge
Rank/Title:
firebuff
Web Address:
www.yahoo.com
Location:
tylertexas
Comments:

BRYAN, YOU NEED TO REPLACE YOUR APPARATUS. THEY ARE UTILTY2 ENGINE23 THEY NEED TO 2006SEAGRAVE AND 06 CHEVY MATT.


Webmaster response; Why? Both units are still serviceable. When the predetermined replacement date arrives be assured both units will be replaced.
Signed on June 23, 2007 at 10:46 AM
Guest Name:
Barb Faulkner-Davis
Location:
Churchville, Maryland
Comments:

I was on the site, and saw all the wonderful articles and photographs, and wanted to praise all those who do such great work!! Keep it up!
Barb
Signed on May 02, 2007 at 1:07 PM
Guest Name:
L. Smead
Comments:

Hi Zach and Chris! I am very impressed with the website! The videos are great!
Signed on April 16, 2007 at 8:22 PM
Guest Name:
Chris Link
Rank/Title:
Future Firefighter
Location:
Littlestown, PA
Comments:

Great Site. Check out the Reese Vol. Fire Company
Signed on March 15, 2007 at 9:38 AM
Guest Name:
John
Rank/Title:
LT
Web Address:
www.alabamafiretruck.com
Location:
Alabama
Comments:

Really Enjoyed your page. Keep up the good Work...
Signed on February 16, 2007 at 8:06 PM
Guest Name:
AndyofYuma
Rank/Title:
Handicapped fire truck toy collector/learning history
Location:
Yuma,AZ
Comments:

God Bless You ALL america's Trully finest.I dont mean to put down our nations Police depts.But they go Patrol.Everytime a fire truck leaves it IS heading for Danger.For Your men to do it as Volunteers,You get all the More admiration from me.

I have been collecting toy fire trucks for few years(as capable)But Iam enjoying learning the History of the firetruck/departments/Men&Women online. Amazed at how much your auxilary Has done for your fire dept.

I Thank you for having such an impressive history of your towns Fire dept.I have added it to the folder of favorites.Plan on reading ALL of your site,enjoy your historical pictures.

God Bless your
Firemen & Firewomen,
Department Buildings & Trucks
Your town & people
Signed on February 13, 2007 at 9:31 PM
Guest Name:
bob stallard
Location:
johnson city tn
Comments:

lived at 4021 gill ave 1977-1980
looking at this site and the one for the town thing have certainly changed wold love to come back some day and see the town
Signed on December 23, 2006 at 11:30 PM
Guest Name:
Darrin Hayden
Rank/Title:
another dumb firefighter
Location:
Hampstead
Comments:

Site looks outstanding and is easy to navigate. The retro pics sure due take a lot of us back in time. I am hoping to have some more retro pics for our Assistant Chief to look over and possibly get on the site. Great job Dickie.
| | |
| --- | --- |
| Page of 3 [ Back | Next ] | Records 31 - 60 of 79 |